Wealthy Affiliate Review 2017: The Best Online Marketing Course
Use: Online marketing training
Effectiveness
Can help build an online business.
Price
Reasonable for service offered.
Ease of use
Intuitive user experience.
Support
Prompt and devoted support.
I LIKE
✓   The active community.
✓   The numerous features.
✓   The state-of-art web host.
I DON'T LIKE
x   The courses can be overwhelming for beginners, the social network side may also be distracting.
Summary: Wealthy Affiliate is one of the best community to learn online marketing I've found. But it's certainly not a get-rich-quick scheme. If you are unable to commit, it's no surprise that you'll end up "failing".

That's the reason why I put together this monster review/ guide, to help you make the most of it and maybe even start an online business that pays the bill.
I've grown so much since the last time I wrote about Wealthy Affiliate.
And since 2017 is around the corner, there is no better time to update this review. This is the longest post I've ever written, and my aim is to be as throughout as possible on every aspects on this program to help you not only understand what it's all about but also how to make the most of it.
I joined Wealth Affiliate in late 2015. And while for some Vietnamese folks like myself who had to pay full price just to sign up, you can actually get a free membership with no credit card required.
This is an awesome deal since you probably know how it feels to buy into the hypes of this vast making money online business.
I've spend over $1,500 on seminars of sorts. They were not entirely bad as per se, but after all I've learned with Wealthy Affiliate and in business in general, it's not worth that price. Hell, I haven't even spent that much on Wealthy Affiliate yet, and I've already bought 3 yearly membership.
When I decided to give Wealthy Affiliate a try, I don't have a lot of expectations. Thinking back, I don't know why I paid full price just to have a look.
It's one of the best decision I've made, though.
I still remember the thrill of my first ever sales.
My results are humble, though, compared to my friends. Here's Lynne Huysamen, who was even able to become a full time online marketer…
… and Edy Chandra made up to 5 figures in less than a year.
Below, I'll try to answer all questions about Wealthy Affiliate and some that you may have as you begin your journey into this confusing world of online marketing from
With no further ado, let's dive in.
Quick note: I am an affiliate of Wealthy Affiliate so if you buy from my link, I will get a commission. If you find this review useful, I'd really appreciate your support. Otherwise, you can also sign up directly via Wealthy Affiliate's homepage.
Wealthy Affiliate Review 2017
Price: Freemium, $49 per month
Official Website: WealthyAffiliate.com
The first thing that I try to convey when talking about Wealthy Affiliate is that it's not some kind of money making scheme, no automation, no dubious way to make money in a month.
Wealthy Affiliate or Wealthy Affiliate University is an online business community with almost 800k members and a marketing training center. Founded in 2005 by Kyle Loudon and Carson Lim, Wealthy Affiliate has become one of the most reputable and high-rated resources to teach you the ropes of digital marketing and online business.
Over the decade, Wealthy Affiliate has helped many folks to achieved their monetary goals, you can always read successful posts everytime you login to Wealthy Affiliate.
Aside from having one of the most active community in the field, Wealthy Affiliate is also packed with unique tools and features that makes it an all-in-one package that you'll need to start off a business on your own.
Wealthy Affiliate's most notable features include:
WordPress web hosting — As an all-in-one solution, Wealthy Affiliate also offers not one, but 50 premium WordPress hosting sites for all Premium members.
SiteComments — A unique tool that allows you to give and take real comments to your blog. This is especially effective to starters to increase engagement to your site.
Keyword Research — An easy to use keyword research tool that that gives you suggestions that Google Keyword Planner wouldn't.
SiteFeedback — A tool to give and take feedbacks for your blog. It's good to use it at first, then you'd also want to develop your own style.
Live chat — Allows you to directly connect with other online members and once in awhile, you'll also be able to meet Kyle and Carson here too.
Personal blogs — Like any great social media channels, Wealthy Affiliate also allows you to blog and share your accomplishments, lessons learned as well as learn from others. Dig around a bit and you'll learn things you simply don't elsewhere, one of my favourite post is Dom Well's $0 to $10k In 3 Years.
It's important to note that Wealthy Affiliate is solely a training ground. You are the one who's going to do the work. Think of it like a real, sustainable, offline business, you will have to put in the work, the hours to see results.

But if you want a quick and short-term way to make some quick bucks, then this is not for you. You'd be better off finding a good old part-time, full-time job or sell your skills on freelance marketplaces.
Wealthy Affiliate is good choice for anyone who wants to make money online from the comfort of your home and anywhere else, for that matter. But you must understand that you will have to invest your time and effort to make it work. This program will teach you how to build a business – and any business, online or offline requires an investment of time, effort and investment.
The biggest difference between starting an online business instead of a traditional brick and mortar business is that you do not need a huge start-up capital.
Final Verdict
With over 800k members, Wealthy Affiliate is one of the most reputable and active resource to teach you the ropes of digital marketing and online business. If you are looking for a long-term way to make money online, then you'll love Wealthy Affiliate and their supportive community.

That said, if you think that you will start making money by simply joining Wealthy Affiliate, I would suggest you walk away, it's not going to happen.

This is not a program that sells hype and false promises, it doesn't promise to make you rich overnight, and it doesn't promise you a shortcut to overnight millions of dollars. However, this program promises to teach, train, educate and support you through it all.
Pros
Cons


✓   Clear plan of action guide with actual to-do lists

✓   Suitable for both beginners and intermediate marketers

✓   Contains video training, step-by-step guide, weekly webinars, user generated guides and more

✓   Over 800k members, a super active community

✓   Live chat & interactive help from other members and owners alike

✓   State-of-the-art hosting

✓   A strict spam free environment, no members are allowed to promote affiliate links on Wealthy Affiliate

✓   One Premium membership for everything, no upsells, ever

✓   Free Starter membership
x   Having both a social network and guide in one place can be overwhelming… and addictive

x   You are not allowed to advertise or sell within Wealthy Affiliate (this is a warning for spammers who want to join Wealthy Affiliate just so they could try to sell something)

x   While the Starter membership is great to have a feel of Wealthy Affiliate. I don't believe it's possible to make money with that much knowledge. For more advanced training, I highly suggest an upgrade
My take on Wealthy Affiliate
Now that we've gone through the overview of the program, I'd like to share with you my personal experiences and take on Wealthy Affiliate, how I come to make money online and what Wealthy Affiliate has to do with it.
First of all, there is a huge myth that you absolutely need to let go of.
In all seriousness, this whole mindshift can make or break your chance of success. So prepare to get your mind blown.
That's right, you don't make money fast.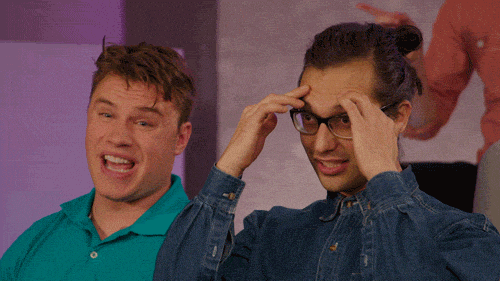 I know that a lot of us had been lured into the idea that somehow making money online is very, very different than offline and it's supposed to be much quicker and easier.
That couldn't be further from the truth.
Online or offline, business is still business and it's still going to be hard. Especially when you are building something from the ground up with little to no experiences.
The only upside of building an online business versus offline though, is that you won't need to invest tens or thousands overhead. You only need a website and some good mentors, which are all available at Wealthy Affiliate for only $49 per month.
That said, like most things, Wealthy Affiliate is not a one-size-fit-all. Which brings us to our next question…
Is Wealthy Affiliate for you?
Well, Wealthy Affiliate is not a perfect solution for everyone. So before you jump into something this hefty, ask yourself if you are ready to commit to this for the months and years to come? This means investing a decent amount of time, energy and money into it before ever seeing results.
If you can relate to any of the following sentences:
I need to make an extra income to supplement my salary,
I want more free time to do what I want,
I want to get more visibility online,
I am fed up with 9-to-5 and want to start my own business. Many Wealthy Affiliate members have been able to quit their day job to become a full time online marketer.
… then there is a huge chance that you'll love Wealthy Affiliate, too.
On the other hand, if you prefer a quick fix and in short of budget, I would recommend something much more simple, than Wealthy Affiliate like applying for a good old part-time job or offer your skills on freelance sites like PeoplePerHour or Fiverr.
Wealthy Affiliate teaches you how to build an online business from scratch and how to take it to the next level. If you aren't willing to learn and to take action than the whole concept of making money online and passive income isn't for you.
Some days ago, I stumbled across a comment about Wealthy Affiliate that goes like this:
Remember before you sign up, just to make your first $1, you will be losing over $100 just to achieve it, it might take you, a year and half for you to start getting the money back from that you've already lost.
And they are right.
I took 6 months to make my first sale, that means I lost over $150 to make about $10. And some of my admirers like Alex Sol, spent over $1,000 before even landing on Wealthy Affiliate.
So was it worth it?
For me, absolutely and I'm sure Alex agrees. I was able to create a blog of my own, impact others' life in a way of another, interact with the successful folks I thought would always be out of my reach.
It's funny how we don't dwell on the Return On Investment of our guitar or Japanese lessons, but when it comes to making money online, we want it fast and cheap.
Wealthy Affiliate success stories
On Wealthy Affiliate, you can find success posts at every corners. Here are a few of them, compiled by Alex Sol:
Aditional read: Wealthy Affiliate Success Stories: 40 Marketers Share Their Experience
Price and membership
Wealthy Affiliate only has two pricing plans: one free Starter and one Premium membership at $49 per month (click here to get a 50% discount!)
The Starter membership is perfect for newcomers to experience the Wealthy Affiliate platform at no cost at all. For the first 7 days, you are free to use all Premium features. Then you're limited to
Only access the Level 1 course,
No access to Live Chat,
Create only up to 2 websites,
No access to SiteComments and SiteFeedback.
Aside from being limited to 2 websites, you also can't host your own domain name (like your-site.com), and has to settle for a your-site.siterubix.com domain name instead.
Note that while you can use a SiteRubix extension for as long as you want, later upgrading to your-site.com will hurt your traffic and search engine rankings.
Other than the fact that you can get one single price for everything, the best part about the Premium membership is that it opens up the whole social side of the platform. A few key features include
Freely chat and blog,
Personal support from Kyle and Carson,
Create and fully control up to 50 websites,
Access to SiteComments.
I've heard a few claiming that you can make money with just what you learn as a free member, I'll be honest to say that the chances are super slim, especially if you know nothing about online marketing prior to Wealthy Affiliate.
Worst of all, you can't use your own domain name when creating a website with SiteRubix. In our line of work, trust is vital and an extended domain is a clear lack of seriousness to your readers.
If you're not ready to invest in Wealthy Affiliate, you're better off hosting your site for $3.95/ month on a solid web host like BlueHost, then roam the internet for information to fill the gap. Some of my recommended posts are
My post on How To Create A Blog,
and Luqman Khan's Amazon Affiliate Site Case Study.
Especially Luqman's, it's a little advance, but you'll still learn much more about online marketing then with Wealthy Affiliate's free membership.
How long does it take to make money online?
If you ask me whether you can succeed with Wealthy Affiliate or how long it takes, all I can say is…
I don't know.
I can only share my experience. It took me 6 months of starting from scratch, and knowing nothing about online marketing to make my first sale of about $10.
It takes time to learn the ropes and I've never known someone who succeeded fast without some kind of prior knowledges, or failures up their sleeves.
Lionel Messi summed this perfectly.
Leo Messi
When it comes to being badass, nothing beats this. It took me 17 years and 114 days to become an overnight success.
Wealthy Affiliate is ultimately a tool. What differs successful members from those who fail is that they refuse to give up.
Although there is no exact answer to this question I can tell you this: The amount of money you can earn is directly related to what you do and how you do it. The folks who are highly successful have one thing in common – they followed the training to the dot and they took massive action. Learning how to do something is great but you need to apply this knowledge in order to actually start earning.
Seriously. Who cares how long it takes? As long as you can keep going, and get through the burnouts, you'll reach some level of success.
6 steps to make money with Wealthy Affiliate
By now, it may not be a surprise to you that not all Wealthy Affiliate members succeed. Over the year, I've seen dozens of posts like this one.
Here, Yinc88 made up to $43 AUD from her first sale.
That's pretty awesome, isn't it? However when you check her profile, she hasn't been updating since a year.
Below are 6 steps designed for absolute beginners to building a successful online business taken from my own experience and research. Don't worry, you don't need to upgrade to Premium to follow these steps.
Let's go!
Step 1. Sign up for Wealthy Affiliate
Tony Robbins once said, there's no abiding success without commitment.
If you truly, madly, deeply want to making money online, sign up for an account at Wealthy Affiliate right now. To start — go to Wealthy Affiliate (this link opens in a new window to help you easily reference this guide).
On the right corner, enter your full name, email address and password.
Make sure that you use a working email address because this is where your login information will be sent. Then click the green Create Your Free Account! button.
You will automatically be directed into the Wealthy Affiliate platform.
Note that, unfortunately, Wealthy Affiliate doesn't offer the free Starter memberships in countries like Bangladesh, Egypt, India, Nigeria, Pakistan, Philippines and Vietnam (I'm Vietnamese). So if you're in these countries like me, you'll need to buy a Premium membership first-hand.
Step 2. Say hi
When we're connected to others, we become better people.
Aside from being a great course with timely support, Wealthy Affiliate is also an active community of over 800k members.
This little feed nicely summarizes our "liveliness".
There is no denying the importance of a community. It motivates us, keeps us accountable and shares our journey.
And most of all, you can ask whatever questions you need and someone will be there to help.
Did you know that folks that have a complete profile are 50% more likely to receive support from other members? Take 30 seconds to fill out your description and profile picture (i.e. here's mine!)
Then come over to the Live Chat section (on the right corner) and say hi. This is what I did when I first joined, and a nice guy was there to tell me that I made the right decision (and he's right).
Don't get lost chatting away our precious time though! When asked for his number one advice to new members, here's what Steve told me.
Steve Cox
Best Copywriter USA
If I could offer only one suggestion based on my experience, don't let emails, room chat, or the dashboard interfere with going through the training exactly as described by Kyle in "Get Started Here".

It is a huge mistake to jump around or be concerned about "rank" in Wealthy Affiliate. I already made that mistake and have now deleted all my websites and started over again paying attention to the step by step process which Kyle and Carson so painfully put together.

Follow the plan, limit your time in chat, do the courses, build your site and you WILL succeed. Take your time and do it right.
Step 3. "Get Started Here"
Okay, in the end, you're here to make money online.
So let's get started.
Wealthy Affiliate offers some of the most impressive and up-to-date insights on affiliate marketing.
Doug Beney
DougBeney.com
There are two things that Wealthy Affiliate does extremely well: it sets a foundation and a philosophy on how to set up a website and build traffic to it AND after you absorbed the information, it allows you to have direct communication with the founders, Kyle and Carson, as well as other established members.
Here's a quick overview.
Wealthy Affiliate offers five courses from newbie to advanced, designed for you to go from one to the other until you reach level 5.
Level 1: Getting Started
Level 2: Building your Own Traffic Producing Website
Level 3: Making Money!
Level 4: Mastering Social Engagement
Level 5: Achieving Maximum Success through Content Creation
Psst—

The easiest way to start using Wealthy Affiliate is to hit the "Get Started Here" button on the top left corner.
Each of these courses contain 10 throughout lessons, all accompanied with video guides.
My advice is to follow these lessons intently, step-by-step. I was guilty of not doing just that, and believe me, it took a lot of time to come back to the right course.
So if there is one thing you took from this how-to, follow the guides.
And the best part about this course is that you have a checklist at the end of each lessons, letting you know the exact steps you need to take. This makes the whole learning process that much more actionable and fun.
One more thing, below the checklist is a comment section that you can use in case you have any questions. Despite the fact that there are over 100k comments, you'll actually receive a quick reply since all questions are featured on Wealthy Affiliates' homepage.
This is just one of the many ways to seek help on Wealthy Affiliate. If your question is not course related, just submit a stand-alone query or simply chat in the Live Chat section.
Psst—
In my experience, it's easiest to seek help on Wealthy Affiliate is through the quick search tab on top of the page.
You can search the whole site to make sure if someone has already answered your question, if not fill in the form on the bottom of the search results and hit "Ask your question".
On average, questions on Wealthy Affiliate receive a good dozen of answers within minutes.
Step 4. Learn from the best
Eli Seekins
Launch Your Dream
I knew that I was missing something. And I didn't want to spend who knows how long trying to figure it out on my own. So I went looking for help. And it made all the difference. I've learned so much since then.
Jack Cao
Bare Naked Marketing
I knew something was not right and I started to reach out to other members from Wealthy Affiliate and even seek help from the owners of the program.

They guided me along and I finally got a breakthrough in my life as well as on my online business. I made my first dollar online on 24 April 2014.
Over and over, we hear how mentors boosts your success like no other.
Building your own affiliate marketing business as a beginner is tough. While you may be tempted to figure things out on your own, there is a better alternative:
Ask as many questions per day as you can.
Kyle and Carson, Wealthy Affiliate's founders, are some of the most dedicated folks I've had the chance to work with. I've lost count of the times I reached out to them for just about just anything from technical stuffs, to asking for some advices.
There are also many successful online marketers at Wealthy Affiliate who are more than open to give back to the community.
A few of my admirers are Dom Wells, Todd Maltzahn and Nathaniell. Read their blogs, follow them and give them a shout when you have a question, they can teach you a lot of things.
Step 5. Leverage all the awesome features
SiteComments is the only platform in the world where you can get real comments, from real people who are interested in your type of website.
Aside from the courses and community, this is another point that greatly differs Wealthy Affiliate from other online marketing courses.
Since I've finished the courses offered, these features are the reason still I frequent Wealthy Affiliate everyday.
Here are some of my favourite features and how to use them:
WordPress web hosting — at first, I didn't know what to expect from Wealthy Affiliate's hosting but once I start to use it, it's one of the best. So save some money and host your site here.
SiteComments — Wealthy Affiliate helped me gather over 1,760 in-depth comments to my blog by the time of this post.


What I adore about SiteComments is that it's a simple give-and-take system, to get real comments from other users, so nothing synthesized here.

Keyword Research — whenever I research keywords, this is one of the tools I turn to. It's simple, straight-forward and gives suggestions that Google Keyword Planner wouldn't.
SiteFeedback — this is great for starters, this allows you to receive real feedback about your site from other users. You can even pick what you want to get feedbacks about, whether it's aesthetic, SEO or content.
Step 6. Show up all day, every day
One of my initial goals was $1,500 per month within 6 months. This isn't THAT unrealistic, but it actually took me 18 months.
Most starters I know, after joining Wealthy Affiliate used to think along the lines of "hey, I can make $1,000 in 2 – 3 month!", myself included.
The odds are, you won't.
While some took 4 months to earn a decent income, it took others like myself, a year to make some dollars, and Jon Morrow 4 blogs and 5 years of earning nothing… until he started SmartBlogger and makes a hundred thousand per month.
Here, this is your fishing rod, the best online marketing course online. You'll have to practice the craft, work through trials and errors, commit to showing up everyday, to learning and spending time to grow your business.
Online marketing requires a huge amount of patience and dedication.
If you want to succeed, run the marathon.
See you inside!
This is barely my first Wealthy Affiliate review, as I grow, the words I used to describe this program also changes. Wealthy Affiliate has been a huge part of my life for more than a year and there isn't a day went by that I don't visit the site. I guess I really love it after all.
If you are interested in the laptop lifestyle, I invite you to sign up for Wealthy Affiliate. It's free and has some pretty awesome discounts as well.
While you're at it, drop by my profile and say hi. 😀
And of course, if you have any questions about Wealthy Affiliate, feel free to drop a comment. I'll try my best to answer!
Frequently asked questions (bonus)
I've got quite a few questions about Wealthy Affiliate and they are usually repetitive, so here is a directory for all of them. If you haven't read the whole review, this section can also serve as a neat little summary for you.
If you have questions that aren't related to the ones below, drop me a comments.
How can Wealthy Affiliate be free?
Personally I'm also someone who's wary of free stuffs. The catch with Wealthy Affiliate's free membership is that you only have minimum access to both the training and community. In a sales sense, this free offer entices those who are interested in learning more to upgrade.
How do I know Wealthy Affiliate is not a scam?
Well, I didn't know either when I joined Wealthy Affiliate. It was a leap of faith.
I totally understand how you wouldn't believe me 100%, or any other reviews for that matter. Photos can be photoshopped and who knows who's telling the truth about their earnings, who aren't. My one advice is to give Wealthy Affiliate's free membership a try. If you are really serious about building a sustainable online business, you'll know.
Did Wealthy Affiliate help you make money online?
The most popular question, and a very smart one as well. Who doesn't want to know others' results before jumping head first? To answer your question, yes. Both with Wealthy Affiliate's affiliate program (optional) and others.
You can read more about my progresses here:
The Wins: May 2016
Challenges: July & August 2016
How long would it take to start making money online?
I don't know. Wealthy Affiliate is not an automated system, it's a guide on how to build a business online. So it will depend on how hard you work, how much you follow the guide, your initial experience. This is much like any other type of offline business, actually.
My wild guess is it will take longer than you think. This is a marathon, the ones who stuck around the longest, wins.
How do I make money with Wealthy Affiliate?
As mentioned throughout this guide, Wealthy Affiliate teaches you a way to build a web presence and making money via your site. This is an automated system that you can just plug and play.
With Wealthy Affiliate, you'll learn how to build a sustainable online business that will make money for you for years to come. It's a training platform and supportive community that you can turn whenever you have a question or get stuck in-between.
I don't have a product to sell. Can Wealthy Affiliate still help me?
Wealthy Affiliate is all about the folks who don't have a product to sell, myself included (while you can also use Wealthy Affiliate's lessons to sell your own product).
There is a thing called affiliate marketing on the internet where sellers would be willing to give you a percentage of the sell if you promote them. And this includes basically every products on the internet from Amazon to Walmart to Apple. The only thing you have to do is to make the sale, all that product creation and customer support thing is taken care of by others!
How do I get paid commissions online?
This depends on the companies you promote for, so be sure to check it out with them via a Google search or directly asking their support team. Usually, most places will offer various payment solutions by check, gift card, bank deposit, or PayPal (my favourite).
I've never built a website before. Can I still use Wealthy Affiliate?
Wealthy Affiliate is especially great at explaining the basic technical stuffs from how to build a site, to how to write and promote it. I know a lot of old folks from 50 – 70 managing a site on Wealthy Affiliate, so I'm sure you can do it too.
Does Wealthy Affiliate work in my country?
Yes, Wealthy Affiliate works works in every country. We are talking about an online business here, so as long as you have access to the internet then you're good. I'm from Vietnam, for example, while my other friends are all over Europe and America.
Do I need to promote Wealthy Affiliate to make money?
No. Wealthy Affiliate mainly teaches you one thing, how to promote others' product and how to attract potential customers. In fact, even the owner Kyle advises to try other niches before turning to Wealthy Affiliate. So you only need to do it if you want to, otherwise, it's not a must.
Gifs are from the awesome GIPHY