Is Wealthy Affiliate A Scam? An Insider's Review
A dishonest scheme, a fraud.
That's Google's definition of scam. And in no other industry do you see more scams than make money online. So "is Wealthy Affiliate a scam? or is product whatever a scam?" are smart questions to ask before you spend your hard earned cash on anything.
A little bit about me, my name is Anh and I am a member of Wealthy Affiliate for over a year and going strong.
Not to self-promote… but here's my personal profile. 😛
In this post, I'd like to give you the most throughout insights on whether Wealthy Affiliate is a scam or not, as well as all questions you may have as you begin your journey into this confusing world of online marketing from
With no further ado, let's dive in.
Use: Online marketing training
Effectiveness
Can help build an online business.
Price
Reasonable for service offered.
Ease of use
Intuitive user experience.
Support
Prompt and devoted support.
I LIKE
✓   The dedicated community.
✓   The various features.
✓   The build-in web host.
I DON'T LIKE
x   The courses are geared towards non-techies, so if you are geeky, you may be a little bored by the details.
Summary: I love Wealthy Affiliate (actually, this is my second review). It's the best community to learn online marketing in my opinion. But it's certainly not a get-rich-quick scheme. If you are unable to commit, it's no surprise that you'll end up "failing".

That's the reason why I put together this monster review/ guide, to help you make the most of it and maybe even start an online business that pays the bill.
Is Wealthy Affiliate a scam?
To be honest, I hate the word scam. It reminds me of the cringe-worthy state of the make money online industry, but you'll need a throughout answer to this question.
And fortunately, it's no.
For one, Wealthy Affiliate doesn't feed you a mouthful of shitty unrealistic expectations on the thousands of dollars you can earn using their platform.
In fact, this is Wealthy Affiliate's homepage.
Compare that to the typical make money online programs.
Wealthy Affiliate doesn't promote weird tricks to make $3,500 per month. Instead, they focus on passion, fun and freedom.
A homepage conveys a lot about a company's core value. And for Wealthy Affiliate, it's their down-to-earth yet inspirational approach to online marketing.
For two, Wealthy Affiliate actually helped me make money online.
I'm not the only one, my friends, Lynne Huysamen was even able to become a full time online marketer
… while Edy Chandra made up to 5 figures in less than a year.
It's hard to imagine how all of us knew nothing when we started!
You don't have to take my words for it.
I've reached out to a bunch of other Wealthy Affiliate members and asked:
Do you think Wealthy Affiliate is a scam, and why?
Here's their take.
No, Wealthy Affiliate is not a scam.

It's actually a great way to get started with internet marketing. Even if you are totally new to it all, the Getting Started course guides you step-by-step through it all. Then there is the super helpful community, so if you have any questions along the way you often get replies within a few minutes. But there are many lessons to the training, so by the time you finish it you will have definitely come a very long way.

But members can create their own training, so you can learn additional things that way. If you include the weekly live webinars and the website hosting, you actually get a lot for your money. There's nowhere else quite like it in terms of learning everything you need to know about internet marketing. The only thing you need to keep in mind, though, is that it does require work. If you are looking for an easy way to get rich, forget it.
Doug Beney
DougBeney.com
The
first post
I created on Wealthy Affiliate was titled "So I either made a life changing decision or got scammed". At that point I wasn't sure if Wealthy Affiliate was just going to be free, obvious information that you can get for free on the internet or if it was something special.
I'll be honest, Wealthy Affiliate will ONLY help you out if you put in the hustle, stay consistent with your hustle, and have burning desire for success.
This is not a sit-back-and-make-money site, this is a here's-some-battle-plans-and-strategies-now-hustle-your-ass-off site. I see many people on the platform that are hopeless, but I also see people with true potential – those are the people I rather spend my energy helping.
In conclusion, Wealthy Affiliate is only a scam if you let it be a scam. If you apply the knowledge and get to work, it's not a crazy thought to build a website that brings in 4-5 figures a month.
Cathy Lou
This Mama Learns
I'm a member of Wealthy Affiliate and it's not a scam. I'm sure you're thinking something along these lines right now:

Pfft… how can I trust you? You're probably splashing in a paddle-pool full of Kool-Aid right now.

Let's get real here. Like any program, Wealthy Affiliate isn't for everyone but it is for anyone who wants:

•     A safe place to learn about affiliate marketing – no one's allowed to try and sell you stuff at Wealthy Affiliate. No sleight of hand, no sneaky upgrades. What you see is what you get.
•     A place for the non-technical to learn the basics, like how to use WordPress.
•     A busy community of people all working towards their goals, willing to help out, hang out and build each other up.

I could go on, but I hope you believe me now – Wealthy Affiliate is not a scam.
Ken Pringle
Ask Ken Pringle
I, Ken Pringle, joined Wealthy Affiliate June 21, 2014.
The owners Kyle and Carson are friendly, approachable and super supportive. They are often found in the community helping people. The support is fantastic, and the community is by far the best community online bar none.
They DO help you.
Wealthy Affiliate is the best training course for new beginners and seasoned marketers alike. I have been a marketing professional for over 25 years. My association with this program has helped me make extra income in several different ways. I learned new things to me here at Wealthy Affiliate. You always need to remain teachable.
When you work this system it really works wonders for you. I strongly recommend Wealthy Affiliate to anyone wanting to make real money online.
Wealthy Affiliate is in no way a scam.
Want proof?
Click here
.
The biggest make money online myth
Now you may be thinking "okay, Wealthy Affiliate sounds like a thing! Let me just go ahead and sign up for a free account."
Wait!
Before anything, there is a huge myth that you need to let go of.
In all seriousness, this whole mindshift can make or break your chance of success.
So prepare to get your mind blown.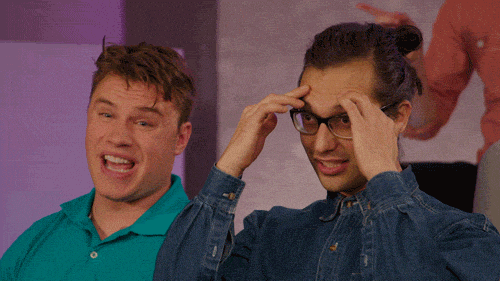 That's right, you simply don't make money online fast.
For most of us who bought into the idea that you can make money online quick and easy with some kind of blueprint:
Forget about it.
Business is still business and it's still going to be hard.
The one upside of building an online business vs offline is that you don't need to invest $50,000 overhead. Just $49 per month, and you'll have everything to create an online business from scratch.
Here's Tim on how Wealthy Affiliate helped him earn a consistent income online.
Over the years I've tried many different programs, biz ops, attended seminars and spent countless hours researching, all in an effort to find a legitimate way to build a home business.

It wasn't until I committed 100% to achieving my goals that things started to change for me. I made an unwavering decision that, make or break, I was going to create a successful online business. Somehow.

For me, Wealthy Affiliate was the 'vehicle' that helped me achieve my goals, and gave me something to channel my energies into. The no nonsense training and personal support I received gave me a clear path forward.

The more I stuck at it through thick and thin, the more success I began to see each month. Not quite 11 months after joining and I am now making a consistent income each month doing something I love! The training at Wealthy Affiliate just plain works.
However Wealthy Affiliate is not a one-size-fit-all, which brings us to our next question.
Is Wealthy Affiliate for you?
Before you jump into something like Wealthy Affiliate, ask yourself if you are ready to commit to this for the months and years to come. This means investing a decent amount of time, energy and money into it before ever seeing results.
On the other hand, if you prefer a quick solution, I would recommend something much simpler than Wealthy Affiliate like applying for a good old part-time job or offer your skills on freelance sites like PeoplePerHour or Fiverr.
That said, if you can relate to any of the following sentences:
I want to turn my hobby into an additional income,
I want to monetize my blog,
I love a good challenge,
I want to create a passive income stream.
… then there is a huge chance that you'll love Wealthy Affiliate, too.
Price and membership
Wealthy Affiliate has two pricing plans: one free Starter and one Premium membership at $49 per month (click here to get a 50% discount!)
The Starter membership is ideal for new users to experience the Wealthy Affiliate platform at zero dollar. For the first 7 days you are free to use all Premium features, then you're limited to
Only access the Level 1 course,
No access to Live Chat,
Create only up to 2 websites,
No access to SiteComments and SiteFeedback.
Aside from being limited to 2 websites, you also can't host your own domain name (like your-site.com), and has to settle for a your-site.siterubix.com domain name instead.
Note that while you can use a SiteRubix extension for as long as you want, later upgrading to your-site.com will hurt your traffic and search engine rankings.
Other than the fact that you can get one single price for everything, the best part about the Premium membership is that it opens up the whole social side of the platform. A few key features include
Freely chat and blog,
Personal support from Kyle and Carson,
Create and fully control up to 50 websites,
Access to SiteComments.
Some claims you can make money with the Starter membership. However, in my opinion, it's unlikely because the level 1 course only covers the basic, and you won't have access to the community.
Worst of all, you can't use your own domain name when creating a website with SiteRubix. In our line of work, trust is vital and an extended domain is a clear lack of seriousness to your readers.
If you're not ready to invest in Wealthy Affiliate, you're better off hosting your site for $3.95/ month on a solid web host like BlueHost, then devour
My post on How To Create A Blog,
and Luqman Khan's Amazon Affiliate Site Case Study.
Especially Luqman's, you'll learn much more about online marketing then with Wealthy Affiliate's free membership.
How long does it take to make money online?
Seriously. Who cares how long it takes? As long as you can keep going, and get through the burnouts, you'll reach some level of success.
If you ask me whether you can succeed with Wealthy Affiliate or how long it takes, all I can say is…
I don't know.
Truth be told, as much as I don't know how long it'll take you to learn Japanese (or Spanish, or Vietnamese), I have no idea how long it'll take for you to get a hang of online marketing.
For some, it only takes a month to see results…
Others takes 4 months…
Or even up to 6 months.
I'm not here to give you false hope when only 17% of bloggers were able to sustain their lifestyle or support their family.
Wealthy Affiliate is ultimately a tool. What truly differs successful members from those who "fail" is that they refuse to give up.
Follow your gut.
If it feels right, go ahead and sign up for a free account. Then upgrade to Premium if the training and community helps.
If not, find something else.
6 steps to make money with Wealthy Affiliate
I'm sure it's not a surprise by now that not all of us made it at Wealthy Affiliate. Over the year, I've seen dozens of posts like this one.
Here, Yinc88 made up to $43 AUD from her first sale.
That's awesome, isn't it?
But when you check her profile, she hasn't been updating since a year.
Fortunately, I'm one of those who stayed long enough to see growth.
Below are 6 simple steps to building a successful online business.
Step 1. Sign up for Wealthy Affiliate
Tony Robbins once said, there's no abiding success without commitment.
If you truly, madly, deeply want to making money online, sign up for an account at Wealthy Affiliate right now. To start — go to Wealthy Affiliate (this link opens in a new window so you can reference this guide as you work).
On the right corner, enter your full name, email address and password.
Make sure that you use a working email address because this is where your login information will be sent. Then click the green Create Your Free Account! button.
You will automatically be directed into the Wealthy Affiliate platform.
Note that Wealthy Affiliate doesn't offer the free Starter memberships in certain countries like Bangladesh, Egypt, India, Nigeria, Pakistan, Philippines and Vietnam. So if you're in these countries like me, you'll need to buy a Premium membership first-hand.
Step 2. Say hi
When we're connected to others, we become better people.
Aside from being a great course with super timely support, Wealthy Affiliate is also an active community of over 600 thousands members.
This little feed nicely summarizes our liveliness.
There is no denying the importance of a community.
It motivates us, keeps us accountable and shares our journey.
Did you know that folks that have a complete profile are 50% more likely to receive support from other members? Take one minutes to fill out your description and profile picture (i.e. here's mine!)
Then come over to the Live Chat section (on the right corner) and say hi or if you are more shy, write a blog post instead.
Don't get lost chatting away our precious time though! When asked for his number one advice to new members, here's what Steve told me.
Steve Cox
Best Copywriter USA
If I could offer only one suggestion based on my experience, don't let emails, room chat, or the dashboard interfere with going through the training exactly as described by Kyle in "Get Started Here."

It is a huge mistake to jump around or be concerned about "rank" in Wealthy Affiliate. I already made that mistake and have now deleted all my websites and started over again paying attention to the step by step process which Kyle and Carson so painfully put together.

Follow the plan, limit your time in chat, do the courses, build your site and you WILL succeed. Take your time and do it right.
Step 3. "Get Started Here"
At the end of the day, you're here to learn right?
Lucky for you, Wealthy Affiliate offers some pretty impressive insights on affiliate marketing.
Doug Beney
DougBeney.com
There are two things that Wealthy Affiliate does extremely well: it sets a foundation and a philosophy on how to set up a website and build traffic to it AND after you absorbed the information, it allows you to have direct communication with the founders, Kyle and Carson, as well as other established members.
Here's a quick overview.
Wealthy Affiliate offers five courses from newbie to advanced, designed for you to go from one to the other until you reach level 5.
Level 1: Getting Started
Level 2: Building your Own Traffic Producing Website
Level 3: Making Money!
Level 4: Mastering Social Engagement
Level 5: Achieving Maximum Success through Content Creation
Psst—

The easiest way to start using Wealthy Affiliate is to hit the "Get Started Here" button on the top left corner.
Each of these courses contain 10 throughout lessons, all accompanied with video guides.
The best part is that you have a checklist at the end of each lessons, which makes the course a lot more actionable and fun.
One more thing, below the checklist is a comment section that you can use in case you have any questions. Despite the fact that there are over 100k comments, you'll actually receive a quick reply since all questions are featured on Wealthy Affiliates' homepage.
This is just one of the many ways to seek help on Wealthy Affiliate. If your question is not course related, just submit a stand-alone query or simply chat in the Live Chat section.
Psst—
In my experience, it's easiest to seek help on Wealthy Affiliate is through the quick search tab on top of the page.
You can search the whole site to make sure if someone has already answered your question, if not fill in the form on the bottom of the search results and hit "Ask your question".
On average, questions on Wealthy Affiliate receive a good dozen of answers within minutes.
Step 4. Learn from the best
Eli Seekins
Launch Your Dream
I knew that I was missing something. And I didn't want to spend who knows how long trying to figure it out on my own. So I went looking for help. And it made all the difference. I've learned so much since then.
Jack Cao
Bare Naked Marketing
I knew something was not right and I started to reach out to other members from Wealthy Affiliate and even seek help from the owners of the program.

They guided me along and I finally got a breakthrough in my life as well as on my online business. I made my first dollar online on 24 April 2014.
Over and over, we hear how mentors boosts your success like no other.
Building your own affiliate marketing business as a beginner is tough. While you may be tempted to figure things out on your own, there is a better alternative:
Ask as many questions per day as you can.
Kyle and Carson, Wealthy Affiliate's founders, are some of the most dedicated folks I've had the chance to work with. I've lost count of the times I reached out to them for just about just anything from technical stuffs, to asking for some advices.
There are also many successful online marketers at Wealthy Affiliate who are more than open to give back to the community.
A few of my admirers are Dom Wells, Todd Maltzahn and Nathaniell. Read their blogs, follow them and give them a shout when you have a question, they can teach you a lot of things.
Step 5. Leverage all the awesome features
SiteComments is the only platform in the world where you can get real comments, from real people who are interested in your type of website.
In my opinion, this is the best part of Wealthy Affiliate and the reason I come there everyday.
WordPress web hosting — while you can easily rent a reliable web host for less than $4 a month. It helps to have your site and community in one place. This also adds much more value to Wealthy Affiliate's offer.
SiteComments — Wealthy Affiliate helps me gather over 1,494 in-depth comments to my blog by the time of this post.


What I adore about SiteComments is that it's a simple give-and-take system, nothing automated or shady.

Keyword Research — a straightforward keyword research tool that helps you save time and money on setting up the Google Keyword Planner.
SiteFeedback — a tool to give and take feedbacks for your blog. It's good to use it at first, then you'd also want to develop your own style.
Step 6. Show up all day, every day
One of my initial goals was $1,500 per month within 6 months. This isn't THAT unrealistic, but it actually took me 18 months.
It's easy to get pumped after joining Wealthy Affiliate, and think "hey, I can make $1,000 in 2 – 3 month!".
If you're like most of us, you won't.
While some took 4 months to earn a decent income, it took others like myself, a year to make some dollars, and Jon Morrow 4 blogs and 5 years of earning nothing… until he started SmartBlogger and makes a hundred thousand per month.
I've given you the fishing rod, the best online marketing course ever as well as how to make the most out of it. Now it's up to you to practice the craft.
Online marketing requires a huge amount of patience and dedication.
If you want to succeed, run the marathon.
Conclusion
The sorry me back in 2015 was fumbling for a way — any way, to escape this bland, boring, typical lifestyle of a rat race.
Well, I don't hate my job, I just want to do something that… I'm passionate about. When I lost hope that there are any legitimate ways to work from home, none that the experts are willing to share, anyway, I found Wealthy Affiliate. It wasn't all rosy, I am from Vietnam and didn't get the free membership.
But I was so pumped that I took the plunge anyways.
Fast forward one year later, I finally made money online. And was featured on huge sites such as The Huffington Post, The Daily Egg and ProBlogger. Even better, I had the chance to interact with industry leaders like Joe Pulizzi, Michael Stelzner and Neil Patel.
… none of this would have happened without Wealthy Affiliate.
I highly recommend it to anyone who wants to make a difference in their life.
Click here to sign up for a free membership and claim your Wealthy Affiliate's discount.
If you have any questions about Wealthy Affiliate, feel free to drop a comment. I'll try my best to answer!
Gifs are from the awesome GIPHY