Is Copy Paste Income A Scam? An Insider Review
Review of:
Copy Paste Income
Description:
Make money online product
Rating:
Summary:
A system that promises you a copy paste way to make money online.
Copy Paste Income is a make money online system created by Ewen Chia, renowned online marketer, that promises you a copy and paste method to earning an income from the internet.
So curious about Ewen's offer, I decided to sign up.
Below is my experience with Copy Paste Income and about building an online business in general.
((TL;DR Copy Paste Income is full of hypes and thin, obsolete content. If you want to create a sustainable income stream online, click here for my no.1 recommendation.))
Is Copy Paste Income A Scam?
Price: Starts at $37, many upsells
Official Website: CopyPasteIncome.com
Copy Paste Income is a system by Ewen Chia that claims to earn you good income online only by copying and pasting. This is not a new concept when it comes to the making money online business as many well-known products such as the CB Passive Income made the same promises.
While most of these products are more or less scams, let's take a closer look at Copy Paste Income.
Even though Copy Paste Income claimed that "every effort has been made to accurately represent this product and it's potential", we can't help but ask: can you really make $3,052.60 like Ewen, popular author of the book "How I Made My First Million On The Internet" or not? Does his system hold any truth? Can making money be this easy?
The answer is no. If making money was so easy, and given that Copy Paste Income is as cheap as thirty bucks, we'll all be rich by now.

The techniques introduced by Copy Paste Income is at best obsolete and inapplicable for the mass (we'll talk in details about Ewen's techniques below).

While Ewen focuses intently gloating about this magical system, he seemed to gloat over the how's of attracting potential customers or traffics, as we call them online. This is not something you can just copy and paste, but actively built. So unless you already have an audience (which in turn means you won't need something like Copy Paste Income), there is very little this product can help you with.
Another thing to note about Copy Paste Income is that while this system starts at a relatively low price of $37, has a lot of upsells himself. Once you buy into Ewen's first offer, other extras goes up to $197 to $297.
Final Verdict
Even though Ewen Chia is a successful online marketer himself, his many products such as Copy Paste Income are better at promoting themselves than actual delivery. In this day and age, you can't expect to make money online by plagiarising somewhere else, especially if you don't have any exposure or authority.
Of course, it goes without saying that $37 is too cheap for a whole "fail-proof system". This may appeal to starters, but the truth is online or offline, it takes knowledge to build anything sustainable. And Copy Paste Income is very thin on actual, practical guide/ coaching compared to the best online marketing course I know,
Wealthy Affiliate
.
Pros
Cons


✓   A good example of products you shouldn't buy into: those that hypes about the speed and amount of money you can make
x   Misleading, you don't copy and paste to make money online

x   Thin content, low chance that a starter can make money from what Ewen taught

x   Many upsells
A detailed review of Copy Paste Income
Before we start on Copy Paste Income, I'll let you in on the most important lesson on making money online.
Trust me, knowing this can make or break your chance of success (spoiler: it's a little of a mind blown).
Okay, so this thing is simply not fast and easy.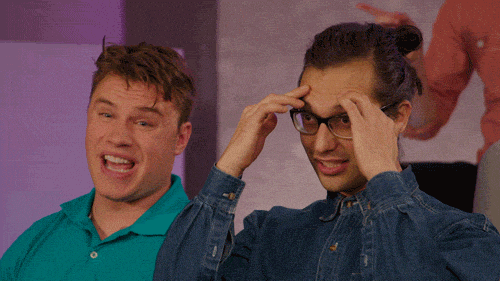 Online or offline, business is still business and it's still going to be hard. Especially when you are building something from the ground up with little to no experiences.
When we started, it's so easy to buy into this whole idea of making money on the internet, in your sleep, on autopilot, in other words, it's just that much easier than any other place.
Unfortunately, Copy Paste Income is one of those products that preaches this belief. Despite Ewen Chia claiming to making every efforts to accurately represent his product, Copy Paste Income, like the majority of make money online products, has a very long landing pages telling you all about the world of your dreams, starting with:
Can you copy paste?

Yes?

Congratulations.

You have all the skills you need to make this:


And ending with this fear fueled question:
PS. What if I'm right? And what if you missed out on all of that just because of $37? What a shame that would be!
If I am a starter myself, I know I will be quite intrigued in believing Copy Paste Income. Only $37 for a system that allows you to make that kind of money. What a steal!
… Or is it?
After becoming an online marketer for over a year, I though it's a good time to go back to these products "promising" and actually give them a try, looking at them from a more experienced lense.
For this post, I bought Copy Paste Income and here's my experience with it.
Below, I'll try to go over all questions about Copy Paste Income that you may have as you begin your journey into this confusing world of making money online from
My goal is to share realistic knowledges about the online marketing world to help you avoid falling for "scam" products in the future, as well as helping you grasping the true idea of making money online.
With no further ado, let's dive in!
How does Copy Paste Income work?
Here's Ewen on the Copy Paste Income system:
This is probably the only system online that makes you money:

WITHOUT prior experience or skills
WITHOUT a website or squeeze page
WITHOUT technical knowledge
WITHOUT any programming
WITHOUT any copywriting
WITHOUT any knowledge of how to drive traffic
Even for starters, you'll know that those are some bold claims. In fact, Ewen is saying you don't have to do anything (aside from copy and pasting) to make money online.
Throughout his whole sales page, there isn't a point that Ewen actually mentioned how his system may work. It's fair though, this is a super-secret-system, right?
Without giving all of Ewen's techniques away for free, here's my insider take.
What you'll get with Copy Paste Income
The idea behind Copy Paste Income is simple. After signing up, I found this explanation by Ewen:
In other words, you'll be giving away premade eBooks from Ewen containing affiliate links, which in turn, allows you to earn a commission when someone buys from your link.
To do that, you'll want to check out Ewen's Complete Coaching section contains 6 videos (3 hours in total) guiding you through this method from:
Step 1: Profitable niche
Step 2: Affiliate product
Step 3: Relevant keyword
Step 4: Create Mini eBooks
Step 5: Promote Mini eBooks
These videos will introduce you to what Ewen calls the "free viral mini ebooks" technique.
That said, step 1 to 4 are just generic introductions on affiliate marketing, the kind you can find with a Google search, rather than any actual practical advices. Given that you will be using 10 of Ewen's pre-made eBooks, you can't choose your niche, affiliate product, keyword and you won't have to create an eBook yourself anyways.
Now onto Ewen's eBooks, which you can find in the Copy Paste Ebooks in your Member's Area…
… are all in the make money online niche. To name a few of these mini eBooks:
Subscriber Secrets
Ezine Secrets
Easy Content Cash
Secret Marketing Formula
Preselling Secrets
Unfortunately, all of them are of rather low quality. Here's a snapshot of Subscriber Secrets:
As you can see, they are of thin content a lot of hype and literal pages of advertisement (of Ewen's product).
This is quite odd since Ewen said he has an All Star team working behind Copy Paste Income.
First I hired a world class copywriter…who has done over 100 million dollars in sales online.

Then I hired a search marketing expert that used to work for Google.

Then I hired an award winning web designer used by some of the hottest brands in the country to do the design…
And yet his unknown "world class copywriter" wrote books like this, with none of the showing, just empty words.
To give you an idea, here's a high quality piece on online marketing from Brian Dean:
… which you can find for free on his blog. Why would you, instead, want to download these cheap eBooks crammed with ads?
Also, with only 10 eBooks, imagine how other hundreds of Copy Paste Income members sharing the same books as you. With that much competition, what are the chances of you coming out on top?
This brings us to last step in Ewen's video series "Step 5: Promote Mini eBooks", where he shows us the ways to promote these eBooks from:
Uploading to document and eBook directories
To sharing on related forums
To sharing on social media
To sharing on Q&A sites
Here's my take on these promotion strategies:
One, sharing on directories are some of the worst ways for exposure on the internet, there are thousands of documents uploaded, your chance of being found is very slim. Also, Copy Paste Income has been around since, at least 2016, so these eBooks must already have been uploaded, a dozen times, on all major directories like SlideShare and PDF Directory. Even if you try for different keywords, there are only so much synonyms for the same topic.
Two, if you use the internet recently, you'll know that we don't use forums anymore. And for starters, it will be one hell of a time running into online marketing communities and sharing these low quality eBooks. Same goes for Q&A sites, you need to know something to answer questions: we can tell who are the expert, who aren't.
Three, as for social media's, there is a whole process of social media marketing for a reason. To put it simply, it's not just hitting the Share button. You need a broad reach and a targeted audience, not just your friend groups.
Copy Paste Income is very unlikely make you $3,052.68 in one weekend like Ewen claimed, even if you work all 48 hours, these obsolete techniques won't get you anywhere.
Will you be able to make money with Copy Paste Income at all?
If you follow exactly what Ewen said and his promotional techniques, I don't think so, maybe one of your friends will buy you one but it's not going to be sustainable in the long run. Unless you already have a well established audience interested in making money online to promote his eBooks to, that will cost you their trust, however.
Despite a very well written, well designed sales page and going as far as saying things like
Most systems out there are outsourced to Filipino programmers who know nothing about internet marketing.

What a joke!

This is the complete opposite.

To build this system. I spent hundreds of thousands of dollars.
Ewen just doesn't deliver with Copy Paste Income. This content is very thin and glossed over rather than actually being of use.
Is Ewen Chia's Copy Paste Income a scam?
They say the best kind kind of lies are are half truths, that applies very well with what Ewen Chia is trying to sell here.
While what Ewen teaches about online marketing are mostly accurate (although some of his methods, like Ezines directories, are obsolete), he doesn't share the real knowledge that leads to his success, just a very glossed over form of it so you can get a taste of, but can't actually eat. Which I'm sure, is the reason why he sells Copy Paste Income for only $37.
Ewen is a successful online marketer and he's also an international bestselling author on internet business but he's more interested in growing his wealth than sharing it. So instead of creating a great course, he resorted to making products that sells much, much better than actually deliver.
To tell the truth, I'm quite reluctant to criticise Ewen Chia because he's the very person who introduced me to online marketing. In fact, I attended one of his seminars in 2014.
He has great enthusiasm and the best at writing sales copy that I know, but he didn't use his skills to good use, instead resorting to creating multiple low quality products like Copy Paste Income.
Or as Peter from Affiliate Sale puts it quite frankly:
Ewen continually takes advantage of online marketing newbies by the exploiting of fake wondrous secrets, and non-existent loopholes into today's realm of online marketing itself.
A final note on Copy Paste Income
No, I don't recommend Copy Paste Income to anyone.
There is just no copy and past or magic buttons to making money online, or creating any form of sustainable income at that. And I think the worst thing about these overly hyped make money online products is that they give you a very falsified mindset about what an online business really is about.
Although making money on the internet does has its' perk like not being location-depend, and the possibility of passive income streams, it's not easy or fast.
So.. can you actually make money online?
Yes, you can.
We buy things online, there is a market out there, if you adapt the right techniques, it's undoubtedly possible.
In fact, I'm one of those folks who knows a thing or two about this online business thing. Here's me and my first ever sale last year.
My results are humble, though, compared to my friends. Here's Lynne Huysamen, who was even able to become a full time online marketer…
… and Edy Chandra made up to 5 figures in less than a year.
If you are really serious about making money online and willing to spend a significant amount of time and energy on building a sustainable income stream, then I highly recommend you give Wealthy Affiliate a try. It's an all-in-one training and (very active!) community for aspiring affiliate marketers, the best I know, the one that helped me and my friends build our shenanigans from the ground up.
To learn more, here's a review I've written on my experience at Wealthy Affiliate Review 2017: Is it Worh It?
It's my longest review ever and I also share a step-by-step guide and tips to secure your success with Wealthy Affiliate from the ground up from
Step 1. Sign up
Step 2. Say hi
Step 3. "Get Started Here"
Step 4. Learn from the best
Step 5. Leverage all the awesome features
Step 6. Show up all day, every day
Alright, I hope my take of Ewen Chia's Copy Paste Income has helped you learn something more about the online marketing world, which is as much about hard work and skills as anything else.
If you have any questions about Copy Paste Income or anything else, feel free to drop a comment. I'll try my best to answer!
Gifs are from the awesome GIPHY