Instant Profit Machine Review: Can You Make $4,000 in a day?
Review of:
Instant Profit Machine
Description:
 Make money online
Rating:
 ★★★★★
Summary:
 A system that promises to earn you as much as $4,000 a day.
Instant Profit Machine is a product created by Shelly Ryan, although Shelly doesn't specify whatsoever the product is about, Instant Profit Machine is still quite popular among the make money online product lines.
It makes sense, in a way, because Shelly's rather convincing landing page promises you instant money online, and making as much as $4597.76 in a day (within 15 minutes!).
Curious about her offer, I decided to sign up.
Below is my experience with Instant Profit Machine as well as building an online business in general.
((TL;DR Instant Profit Machine is full of so-much-unbelievable-hypes-it's-funny, misleading content and downright nonfunctional. If you'd like to create a sustainable income online, click here for my no.1 recommendation.))
Instant Profit Machine review
Price: Starts at $67
Official Website: Instant-Profit-Machine.com
According to its' domain registration date, Instant Profit Machine was created in 2015 by online marketer Shelly Ryan. It's a program that promises to give you "the software" that helped Shelly earn thousands of dollars within a day. Even within the realm of making money online products, this is one of the boldest claim I've ever heard.
While Instant Profit Machine is backed up by several videos and written testimonials of supposedly product users whose earning ranges from $1,000 in a month to $450 in a day, the fact that it never tells what exactly the program was about makes us question: is it possible? Does it hold any truth? Can making money online actually be this fast?
In their Earnings Disclaimer, Shelly stated that "every attempt has been made to accurately represent this business opportunity and it's potential", if that were the truth, Instant Profit Machine must hold a lot of business potential.
Unfortunately, it wasn't the case. After going through Instant Profit Machine's courses, which is a short step by step PDF guide, I have to say that its' original claims were misleading to say the least. While stating that you don't need advertisement, affiliate marketing or additional costs, Shelly actually teaches you to buy and setup a website, then using AdSense and the Amazon affiliate program (we'll talk more in details about this below).

To top it off, the Instant Profit Machine guide is very thin and obsolete in many ways. Even though Shelly's Instant Profit Machine was launched only a few years ago, she clearly wasn't staying up to date with the online marketing world. All the techniques she mentioned are too incomplete and downright nonfunctional nowadays.
Even though Instant Profit Machine is already one of the more expensive products within its line at $67, it doesn't offer anything novel or outstanding. Its' courses are so rehashed that you can surely learn better elsewhere, even for free. There is no way you can earn $4,000 in a day with her guide.
Final Verdict
Instant Profit Machine is one of those products that spends more time optimizing its' sales page than its' courses. Considering that "Shelly", whom I was unable to identify anywhere else on the internet, didn't stay up to date with the fast pace development of online marketing and SEO, her courses remained incomplete and obsolete at best.
It goes without saying that even at $67, that's too cheap for a system that can make you thousands of dollars. Even though some gurus would love for you to believe their secret systems, there is no such product in the world, not for the cheap. You get what you pay for. Online or offline, it takes knowledge to build anything sustainable
Comparing Instant Profit Machine to the best online marketing course I know,
Wealthy Affiliate
, that is hype-free and up-to-date with practical techniques to building a business online with a large and active community to boost, Instant Profit Machine is just that mediocre in terms of quality.
Pros
Cons


✓   A good example of products you shouldn't buy: those that hypes about how "ridiculously" fast and easy making money online is
x   Misleading, you don't make money with secret systems or "instant profit machines"

x   Thin and obsolete guide, some methods mentioned does more harm than good

x   Toxic and unworkable teaching about SEO and blogging
An insider look into Instant Profit Machine
Before we dive into Instant Profit Machine, there one crucial thing you must know about making money online.
Trust me, this is something that can make or break your chance at success (spoiler: for starters, it can be a little mindblown).
Okay so, this thing is not easy nor fast.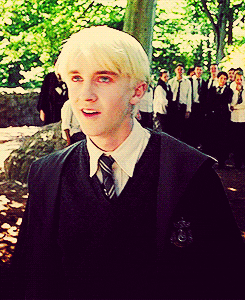 Here's another way of putting it, online or offline, business is still business and it's going to take time and energy to work. This is especially true when you are starting from scratch.
For a lot of us who just started and searching for ways to make money online, we may be lead to believe that we can
… make money online in our sleep!
on autopilot!
within days!
Just… back track right there, those are only the things some "gurus" want you to buy into to feed their own pockets.
Instant Profit Machine, unfortunately, is guilty of spreading such unbelievable hypes. In fact, its' landing page consists of nothing but Shelly saying things like:
How many times a day are you BOMBARDED with some lame "get-rich-quick" scheme on the Internet?

This is not a get rich quick scam. This is a business that can help you earn thousands per month!


And ending with a grandiose promise such as
Just imagine for a second waking up in the morning and checking your account to see that you've made a cool $500 overnight.

How would that feel?

I'll tell you how it feels to me… pretty damn good!
For only $67, you can have a complete system that will make you thousands of bucks per day. That's a steal!
Or is it?
Is it true that Shelly can help you solve problems such as being "sick of living your life in fear of losing your job, your income and your family's security"?
To find out, I gave in to her claims.
After spending over a year in the online marketing world, I decided it's worth reinvesting my earnings into these "make money online" products, see how well they held up to their promises, are any of them true. Through my experience, I hope to give you a better understanding of what it really means to make money online, as well as what it really takes to start an online business of your own.
Here, I've bought Instant Profit Machine, and below is my experience with it.
In this post, I'll try to answer all questions that you may have as you begin your journey into this confusing world of making money online from
My goal is to share credential knowledges about the online marketing world to help you grasp the real deal, and avoid falling for any more "scam" products in the future.
With no further ado, let's dive in.
How does Instant Profit Machine work?
Instant Profit Machine is a program designed to help newbies, who are sick of their "stupid boss who may someday decide he doesn't need them anymore", make money online. Promising you some hundreds dollars (if not more!) within days. Here's Shelly:
You can pump out HUGE profits in just 5 minutes everyday using an embarrassingly simple, proven, plug-in-and-profit software that will zap quick, easy cash into your accounts at will…

These are just a few of the benefits:

NO Advertising required
NO Affiliate Marketing
NO Selling required
NO Additional Costs involved
And the best thing about Instant Profit Machine is that they focus on affiliate marketing which, by default, doesn't require you to meddle with creating a product, customer support and such.
On top of that, Instant Profit Machine has multiple video testimonials like this one from un user called Don
To my surprise, when I look through the course I actually found the stuffs you shared to be rather… unusual.

And it did strike a chord with me. I tried your software and made $1781.44 online. I know it's not a lot of money but it's the easiest money I've ever made.
Admittedly, this is the most genuine-sounding testimonial I've ever watched. Don sounded like the skeptic that I am, and he seemed rather honest about it, too.
Let's see whether he is acting or really telling the truth, if Instant Profit Machine holds up to its' testimonials.
Inside of Instant Profit Machine's Members Area
Instant Profit Machine's Members Area is very simple with a one page layout only, that guides you through Shelly's technique of auto-generating a website and making money online via affiliate marketing and AdSense (Google's advertising program).
Just as Shelly summarized in her landing page, her Instant Profit Machine system follows these simple steps
Let's see in details what Shelly's technique is about, that she can promise you money in a matter of minutes
The Instant Profit Machine will bring you a steady flow of money 15 minutes from NOW.
Instant Profit Machine is a 7 step process that goes from
Step 1: Bookmark this site
Step 2: Get Required Viewers/ Players
Step 3: Download The Instant Profit Machine Software
Step 4: Download The Instant Profit Machine Software Guide
Step 5: Watch Video Presentation Of The Instant Profit Machine Software
Step 6: Download The Instant Profit Machine Multiple Streams Of Income Manual
Step 7: Download more training material
Step 1 to 2 is pretty straightforward, with Shelly telling you to bookmark her course and download required video players and PDF players.
The most important step in this whole series is Step 3, where you get a link to download the legendary Instant Profit Machine Software. This is basically a software that allows you to automatically generate websites, which you can save to your computer then upload to the internet after you've rented a hosting (at about $4 a month).
Here's a look into the Instant Profit Machine Software.
After you've downloaded "The Instant Profit Machine Software Robot" and completed its' setup on your computer, Shelly offered Step 4 and 5, which is a walkthrough guide on how to use this piece of software.
Since Shelly posted a very intimidating Copyright Infringement Warning in this guide, risking lawsuits that are up to $150,000
I can't risk showing any screenshots of this super-secret PDF, but here is the gist of it.
In 30 pages, Shelly goes through how to use The Instant Profit Machine Software, as well as the types of site you can create with it such as
A search engine site
An AdSense and Amazon products listing site
A travel guide
A credit repair site
A cars site
And an online promotion site
Okay so, this means you will get content completely auto-generated for you, how cool is that?
Wait, does that mean everyone who uses Shelly's program will get the same site, same content? That's, in other words, duplicate content. In the world of SEO, short for Search Engine Optimization, here's what Google has to say about duplicate content. [note]Google Search Console Help on duplicate content.[/note]
In case Google perceives that duplicate content may be shown with intent to manipulate our rankings and deceive our users, we'll make appropriate adjustments in the indexing and ranking of the sites involved. As a result, the ranking of the site may suffer.
In other words, Google won't rank your Instant Profit Machine site. So no traffic from search engines. Not to mention poorly written, auto-generated, content like these don't convert well. When is the last time you bought something from a badly written, oldschool looking website?
We haven't even talked about the fact that Shelly clearly claimed you don't need NO advertisement, NO affiliate marketing. However, that's exactly what Instant Profit Machine is all about.
So much for NO additional cost, Shelly will ask you to buy an external hosting (she recommended BlueHost, that will cost about $4 per month), or else your "best seller" website will just remain rotten and unprofitable on your computer, and all will go to waste.
After you've successfully setup your site and uploaded it online, Step 6 and 7 will give you some additional PDF of glossed over, possibly outsourced for the cheap, on affiliate marketing, SEO, email marketing and AdSense. Nothing you can't find for free, and much better, on authoritative online marketing blogs. [note]Some online marketing blogs you'll want to check out are MOZ and Backlinko, which are about… a thousand times more detailed than Shelly's guide.[/note]
On the other hand, Shelly completely disregarded the "how to get traffic to your auto-generated/ duplicate content site" topic. Which is actually the most vital part of online marketing (to be fair, Shelly did introduce you to SEO but that's a lost cause considering you only have duplicate content to start with).
No traffic, no profit, that's common sense.
Is Instant Profit Machine a scam?
The blogger and SEO practitioner in me screams Yes!
Whatever Shelly promised you in the landing page, she did not deliver. What about
Except selling, you'll have to do all of the above. Yes, including additional costs. And what I hate the most is that we can't even say this is because it's obsolete. Instant Profit Machine is created in 2015, which means Shelly is fully aware, or so I hope, about the state of SEO, content quality and about duplicate content.
Yet she deliberately make you generate low-quality content and told you that it's, somehow miraculously, possible to rank that way.
Don't use Instant Profit Machine to any avoid disappointment.
Though that's not the top reason why I don't recommend Instant Profit Machine, it's the fact that Shelly completely disregarded the essence of affiliate marketing, which is recommending quality products to others, not just for profit.
Can you still make money using Shelly's method?
In 2001, maybe (when, might I add, Shelly's product doesn't even exist). Now, no.
Building an online business is not a piece of cake, it's not an overnight success, and there is a lot to learn until you can create a sustainable source of income.
If you seriously love the laptop lifestyle, to be able to travel anywhere and make money on the go, then dedicate time and energy to it and learn from the rationals who don't hype about all the "magic" this whole online business isn't all about.
Can you actually make money online?
Yes, you can.
A lot of us buy things online. In fact, according to Eurostat, 66% of all European internet users shop online. There is a huge market out there, and if you know and adapt the right techniques, it's definitely possible.
In fact, I'm one of those folks who knows a thing or two about this online business thing. Here's me and my first ever sale last year.
Since I've been able to make quite a profit. Still, my results are humble compared to my friends. Here's Lynne Huysamen, who was even able to become a full time online marketer…
… and Edy Chandra who made up to 5 figures in less than a year.
If you are really serious about making money online and willing to spend a significant amount of time and energy on it, then I highly recommend you check Wealthy Affiliate out. It's an all-in-one training and community for all online marketers. It's be best program I know and the one that guided me, Lynne and Edy build our shenanigans from the ground up.
To learn more, here's a review I wrote, detailing my personal experience at Wealthy Affiliate Review 2017: Is it Worh It?
It's my longest post ever in which I also share step-by-step guide/ tips to secure your success with Wealthy Affiliate itself such as
Step 1. Sign up
Step 2. Say hi
Step 3. "Get Started Here"
Step 4. Learn from the best
Step 5. Leverage all the awesome features
Step 6. Show up all day, every day
Alright, I hope this review of Instant Profit Machine has helped you learn something new about the online marketing world, which is as much about hard work and skills as anything else.
If you have any questions about Instant Profit Machine or anything else, feel free to drop a comment. I'll try my best to answer!
Disclaimer: This article is meant to inform. Some links may leads to other articles, some may leads direct to the products' vendor. Any purchase made via these links will not cost you anything extra. A little commission made will help me maintain this site and continue to provide you with valuable contents.

Also, the gifs above are from the awesome GIPHY.