Is Fast Track Cash A Scam? An Insider Review
Review of:
Fast Track Cash
Description:
 Make money online product
Rating:
 ★★★★★
Summary:
 A system that promises to make you money online fast (within minutes).
Fast Track Cash is a product created by super affiliate marketer, Ewen Chia. And despite being launched years ago, Fast Track Cash hasn't lost its' appeal as a lot of folks still promote as well as seek it out online.
It makes sense though, since Fast Track Cash made some very interesting claims such as helping make money online super fast, within minutes, as much as $1804.73 per day.
Taken by his offer, I decided to sign up.
Below is my experience with Fast Track Cash and building an online business in general.
((TL;DR Fast Track Cash is full of so-much-unbelievable-hypes-it's-funny, thin content and downright sleazy methods. If you'd like to create a sustainable income online, click here for my no.1 recommendation.))
Is Fast Track Cash A Scam?
Price: Starts at $27 with upsells
Official Website: FastTrackCash.com
Fast Track Cash, established in 2008, is a make money product created by Ewen Chia, well-known online marketer for creating many of such products including Copy Paste Income (review), Autopilot Profit (review) and more.
In short, Fast Track Cash claims to help you "discover the fastest way to get real cash from the internet in minutes".
A very bold promise indeed, and if you are familiar with Ewen Chia's offers, you'll know that this is his biggest claim yet. That said, their Earnings Disclaimer stated something rather different, there is, in fact, "no guarantee that you will earn any money using the techniques and ideas in these materials." So can you earn as much as $1804.73 a day with Fast Track Cash? Within minutes?
No, I don't think so. Fast Track Cash's course is too incomplete and misleading to be of use, not to mention downright sleazy. Ewen actually advise you to do illegal things that went straight against's Youtube's terms of use, and risking you being banned from said site (we'll talk more in details about this below).

Even if you actually followed Ewen's techniques, there is no way you can make money within minutes. It will still take a lot of time to set up, get a hang of everything (and trying not to be banned along the way). Ewen is known to create many of such "guide" products that promises unimaginable wealth online, but since he has so much programs at hand, all of them are created hastily, thin on content and, given a few years, obsolete.
You'll also want to note that while Fast Track Cash start off at a low price of $27, there are a lot of upsells and promotions inside, asking you to purchase complementary products that are more and more expensive, ranging from $197 to $297. In other words, Fast Track Cash is much more Ewen's money making machine instead of yours.
Final Verdict
Fast Track Cash is one of those products that is better at selling itself than actually being of use. Considering that it's not updated since 2008 (we're in 2017!) and having plenty of upsells as well as product promotions even inside its' members' area. This is definitively not a product you want to learn from.
It goes without saying that $27 is too cheap for a whole "system" that will help you earn "real cash within minutes", that's total bollocks. Ewen is not stupid enough to offer you all of his hard learned knowledge for the cheap. While this may hold some appeal to innocent starters, the truth is online or offline, it takes knowledge to build anything sustainable. As the old saying goes, you get what you payed for.
Comparing Fast Track Cash to the best online marketing course I know,
Wealthy Affiliate
, that is actually hype-free and up-to-date with a supportive community as well as direct access to the owners to boost, Fast Track Cash is just that low in terms of quality.
Pros
Cons


✓   A good example of products you shouldn't buy: those that hypes about the all the wealth and how fast you can make it
x   Misleading, you just don't make money online "within minutes" without any experiences

x   Incomplete and downright sleazy methods, the internet has changed so much since its' release 9 years ago

x   Many upsells and promotions
A detailed review of Fast Track Cash
There is something you need to know about this whole make money online business thing before we dig deeper into Fast Track Cash.
This is so important, it can make or break your chance of success (word of warning: this can be a little mind blowing for starters).
Here goes, you simply don't make money (online) fast and easy.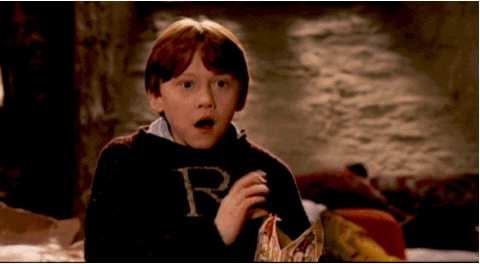 Put it this way, online or offline, business is still business and it's going to take time to develop until it can bear fruit. This is especially true if you are just starting out and building something from scratch.
A lot of us who are new to the idea of making money via the internet are easy to be lured into the idea of being able to
… make money online in your sleep!
on autopilot!
within minutes!
Fast Track Cash, unfortunately, is also guilty of spreading unbelievable hypes. In fact, Fast Track Cash's landing page consists of nothing but Ewen saying things like:
I use these techniques myself. They're proven. They work for anyone who's willing to give them a try. It's virtually impossible to fail.

As shocking as it may seem, you really can cash in like this online:


And expertly ending with fear-fuelled questions such as:
Why worry about making money online when you can just go ahead and do it?
Back in 2015, I was very intrigued by products like Fast Track Cash. You know… what if he was telling the truth, what if I missed my chance of not giving this awesome program a try?
It's only $27 after all, what a steal!
… Or is it?
After spending over a year in the online marketing world and having some successes, I decided it's time to come back to these make money online products. Giving some of my expertise in analysing and reviewing programs like Fast Track Cash, and hopefully you'll get a better understanding of what it really means to make money online, to start an online business of your own.
So after buying and using Fast Track Cash, and here's my experience with it.
Below, I'll try to answer all questions about Fast Track Cash that you may have as you begin your journey into this confusing world of making money online from
My goal is to share realistic knowledge about the online marketing world to help you grasp the real deal of making money online, and avoid falling for "scam" products in the future.
With no further ado, let's dive in.
How does Fast Track Cash work?
As the name suggests Fast Track Cash, is a program designed to teach you a system to make cash fast, as fast as within minutes, to help you get past all the hardships of making money online. Here's Ewen:
I know what it's like to need cash fast, and not have a way to get it. I've been there, and I remember hating every minute of it.

I also know what it's like to hear how "easy" it is to make money online, but not be able to do it for myself, no matter how hard I tried (even working through the night).

Fast Track Cash gets you past all of that.
That's not even the best part about Fast Track Cash, you won't need to have a product or a website.
But… is it possible for you to make over $10,000 per month, like this testimonial from Tony Farrell?
So what exactly is the system Fast Track Cash offers that can make you 4 – 5 figures per month fast?
Here's what I learned from this program.
A look into Fast Track Cash' Members Area
Fast Track Cash' Members Area is the most plain I've ever seen. There is only one single page with all the video guides splattered at the bottom, and a bunch of promotion links to others' products. And half of the page is Ewen inviting you to promote Fast Track Cash, the very product you are learning from. Here's one of the banners he provided:
That aside, Fast Track Cash teaches you one method of making money online via reviewing others' products with Youtube videos and having them rank on Google's first page (a technique known as Launch Jacking within the affiliate marketing world).
Within Fast Track Cash, Ewen shows you how to select the right products, how to create videos, how to rank them, and then a bit about how to scale.
The program guide basically consists of 15 videos (about 5 minutes each) in the following order
Video 1: Introduction
Video 2: Why This Works
Video 3: Affiliate Platforms
Video 4: Review Copy
Video 5: Launch Jacking
Video 6: Powerpoints
Video 7: Screencasting
Video 8: SEO
Video 9: Getting Content
Video 10: Fiverr
Video 11: Piggyback
Video 12: Thumbnail
Video 13: Text To Speech
Video 14: Social Interactions
Video 15: Conclusion
After introducing his Youtube technique (from video 1 to 7), Ewen proceeds to share the methods to optimize and promote your videos for leverage this includes
SEO
And hiring Fiverr promotion
Since all of Ewen's videos are only 5 minutes long, they are rather glossed over and more or less an overview than actually being practical. The only thing Ewen told you to do when it comes to optimizing your videos for ranking is this:
Write a text in the description of your videos in between 300 – 400 words, include your keyword between 3 and 4 times. The best part is that it doesn't have to make sense, your sentences can be a complete mess, your sentence can be like a 5 years old but it doesn't matter.
The things you write, of course, can be crap, you don't need to build a good reputation for yourself as a reviewer at all, since
… nobody is going to read it except Google's algorithm, and they are going to scan it to make sure your keyword rank and it's not keyword spamming.
Yes, having your keyword 4 times within 300 words is not keyword spamming at all. Oh wait, it is. According to Google's guidline, that would fall under repeating the same words or phrases so often that it sounds unnatural.
But of course, Ewen admits that SEO optimization is not enough to grant you a good ranking on Google because "launch jacking is not a secret method" and there are competitions from people trying to rank for the same product review, or keyword as you (unfortunately, Ewen didn't talk about keyword research, which could have helped in minimizing some of that).
Which brings us to what I personally think is Ewen's most interesting video in the series, Video 10: Fiverr.
In this video Ewen talks about the ways to help you get ahead of other review videos, one of them being
Release your video one month before the product launches, but that, Ewen says, still doesn't one hundred percent guarantee your spot
Which brings us to outsourcing Youtube video promotions from Fiverr for $5
The Fiverr service Ewen recommended promised thousands of real people on your Youtube video and engaging them to like, comment and bookmark. But wait, is buying views allowed under YouTube's Terms of Service?
No.
As mentioned in YouTube Policy Article: Working with third party view service providers:
What's downright not allowed?

Purchasing views for your videos directly from third-party websites (e.g. paying $10 for 10,000 views).
Even Ewen knows this, here's his thoughts on the matter:
Clearly it's against Youtube terms of service. Normally I just upload to another channel that I don't mind getting banned. You know, it's safety versus reward. I would recommend you do it, I mean come on, a lot of people are doing it, no one is getting banned.
In other words, Ewen is actively sharing methods that are downright forbidden that may risk you being banned altogether from Youtube.
That's not what you promised, though, Ewen. I though this is like, what did you say again?
"Robbing" a bank – legally.
Finally, Ewen concluded that you should create one video each day for a month (and risking being banned from Youtube several times if you actually want results, that is not to say you will have to buy each products you're reviewing for conviction's sake).
So much for the "fastest way to get real cash from the internet in minutes".
The "Done For You" offer
There is actually an offer for a "Done For You" on top of Fast Track Cash.
But well, it will just takes you to another of Ewen's sales page of his other product called Complete Business Setup.
This is not the only ad that crammed Fast Track Cash though, from the menus to the actual content page, there are plenty of ads everywhere, here's another one.
So with this sleazy and incomplete technique, plus a bunch of ads that littered the members area about buying yet another make money online product, here's my final words on Fast Track Cash.
Is Fast Track Cash a scam?
Let's put it this way, Fast Track Cash is Ewen Chia's worst product. And that says something since other of Ewen's products are not of great quality either, but at the very least, they were more throughout (instead of 15 five minute videos).
To top it off, Fast Track Cash promotes methods purely unethical like buying Youtube views and like which goes against its' terms of service.
Ewen Chia went as far as reasoning this whole method is a "risk worth taking". Well, actual risks worth taking don't include those that threatens to get you banned at every corner. That's illegal, not to mention amoral.
Yes, Fast Track Cash is scam-ish, it's overly hyped, ill-informed and downright sleazy.
Can you still make money with Ewen's method?
The competition for Launch Jacking (creating Youtube review videos) is much higher than Ewen made it out to be.
As a complete beginner, you will not only have to learn from scratch how to make decent videos (depends on how good you are at showmanship, it will take more time), buy the products to review them on video (who's going to buy from you if you only show them the package), but also how to buy views under Youtube's nose. If you're not so careful, you'll probably be banned and have to start over at zero.
Through trial and errors, you may rank for some unpopular products, but that's in no way "fast track cash". More like "illegal painstaking cash".
Building an online business is not a piece of cake, it's not an overnight success, and there is a lot to learn until you can create a sustainable source of revenue.
If you seriously love the laptop lifestyle, then dedicate your time and energy to it. Learn from those who won't actually hype you about all the "magic" this whole online business isn't all about.
Can you actually make money online?
Yes, you can.
A lot of us buy things online, in fact, according to Eurostat, 66% of all European internet users shop online. There is a huge market out there, and if you know and adapt the right techniques, it's definitely possible.
In fact, I'm one of those folks who knows a thing or two about this online business thing. Here's me and my first ever sale last year.
Since I've been able to make quite a profit. Still, my results are humble compared to my friends. Here's Lynne Huysamen, who was even able to become a full time online marketer…
… and Edy Chandra who made up to 5 figures in less than a year.
If you are really serious about making money online and willing to spend a significant amount of time and energy on it, then I highly recommend you check Wealthy Affiliate out. It's an all-in-one training and community for all online marketers. It's be best program I know of and the very one that guided me and my friends build our shenanigans from the ground up.
To learn more about it, here's a review I've written, detailing my personal experience at Wealthy Affiliate Review 2017: Is it Worh It?
It's my longest post ever in which I also share step-by-step guide/ tips to make the most out of Wealthy Affiliate from
Step 1. Sign up
Step 2. Say hi
Step 3. "Get Started Here"
Step 4. Learn from the best
Step 5. Leverage all the awesome features
Step 6. Show up all day, every day
Alright, I hope this review of Ewen Chia's Fast Track Cash helped you some on the online marketing world, which is as much about hard work and skills as anything else.
If you have any questions about Fast Track Cash or anything else, feel free to drop a comment. I'll try my best to answer!
Gifs are from the awesome GIPHY