Ewen Chia's Autopilot Profits Review: A Money Making System?
Review of:
Autopilot Profits
Description:
Make money online product
Rating:
Summary:
A system that promises to make you money online on autopilot.
Autopilot Profits is product created in 2007 by super affiliate marketer, Ewen Chia. Despite being created so long ago, Autopilot Profits still haven't lost its' appeal as a lot of folks still look for, as well as promote it over the internet.
It makes sense though, because Autopilot Profits made some very interesting claims such as building you a system from scratch, like the one that earned Ewen $3,460.25.
I decided to give this one a try.
Below is my experience with Autopilot Profits and take on building an online business in general.
((TL;DR Autopilot Profits is full of hypes, ads and thin, obsolete content. If you want to create a sustainable income stream online, click here for my no.1 recommendation.))
Ewen Chia's Autopilot Profits Review
Price: Starts at $37, many upsells
Official Website: AutopilotProfits.com
Autopilot Profits, created by renowned online marketer Ewen Chia, is a course claiming to help you create a "profit machine" that will earn a good thousands of dollars online by promoting others' products, this method is known as affiliate marketing.
While these promises are far fetched, they are not new when it comes to make money online products. And while though Autopilot Profits claimed that "every effort has been made to accurately represent this product and it's potential", we can't help but ask: can you really make $3,460.25 like Ewen? Does his system hold any truth? Can making money be this easy?
Unfortunately, after going through the Autopilot Profits' course, I have to say that it's very thin and obsolete in a lot of ways (we'll go into details of that below), given it was created in 2007 and obviously not well updated over the years. While some of the techniques Ewen shared may have worked a decade ago, it's certainly not applicable anymore (we'll talk in details about Autopilot Profits' system below) – not to say that some of them like Black Hat SEOs is downright dubious.

While Autopilot Profits' is not bad with its' promotions, quite alluring to beginners but inside, Ewen simply doesn't give you a lot of practical pointers to getting a good grasp of online marketing, or the fact that making money is not as easy as he claims it to be.
Another thing to note about Autopilot Profits is that while this system starts at the low price of $37, it has a lot of upsells himself. Once you buy into Ewen's first offer, other extras can go up to $197 – $297.
Also, beware that Ewen actually promotes many other products, inside of Autopilot Profits itself which can be very frustrating. In other words, it's more likely that Autopilot Profits is Ewen's money making machine instead of its' members.
Final Verdict
Autopilot Profits is one of those products that are better at selling itself rather than being of use. Considering that it's not very well updated since 2007 (and we're in 2017!) and having plenty of upsells as well as product promotions even inside its' members' area. This is definitively not a product you want to learn from.
It goes without saying that $37 is too cheap for whole "system" that makes you thousands of dollars, and Ewen is not stupid enough to offer you all he knows for that price. And while this may appeal to innocent starters, the truth is online or offline, it takes knowledge to build anything sustainable. As the old adage goes, you get what you payed for.
Compared to the best online marketing course I know,
Wealthy Affiliate
, which is hype-free and actually shares up-to-date methods to building a business online with a large community (and direct access to the owners to boost), Autopilot Profits is just that low in terms of quality.
Pros
Cons


✓   A good example of products you shouldn't buy; those that hypes about the wealthy and the exact amount of money they made
x   Misleading, you don't make money with secret systems or "profit machines"

x   Thin and obsolete guide, the internet has changed so much since its' release 10 years ago

x   Many upsells
A detailed review of Autopilot Profits
Before we go into Autopilot Profits, there is something vital you must know about this whole making money online thing.
Trust me, knowing this can make or break your chance of success (spoiler: it can be a little mindblown).
Okay, so this thing is simply not fast and easy.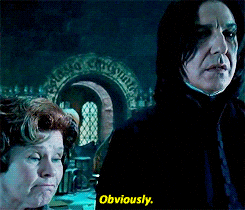 Online or offline, business is still business and it's going to be hard. Especially when you are starting out and building something from scratch.
A lot of us who are new this whole idea of making money on the internet, in your sleep, on autopilot, in other words, just that much easier than any other place.
Despite Ewen Chia claiming to have made every efforts to accurately represent his product, Autopilot Profits, like the majority of make money online products, has a hype-ish landing page that promises you wealth and freedom starting with:
If it only took you 30 minutes a day to create consistent profits online… that pays you every day of your life…would you do it?

I'm here to make a deal with you.

Read this letter until the very end, and do what it says…

And you'll know how to make real money online



And ending with:
P.S. One thing is for sure. If you order now, you open the possibility of vast wealth and financial freedom.

Be smart. Let us make you rich. Do it now…
If I am a starter myself, I know I will be quite intrigued in giving Autopilot Profits a try. Only $37 for a system that allows you to make that kind of money. That's a steal!
… Or is it?
After one year experience with online marketing, I though it's a good time to go back to products like Autopilot Profits that used to make me wonder "should I take a leap of faith?" and actually give them a go. So I bought Autopilot Profits and here's my experience with it.
Below, I'll try to answer all questions about Autopilot Profits that you may have as you begin your journey into this confusing world of making money online from
My goal is to share credential knowledges about the online marketing world to help you avoid falling for "scam" products in the future, as well as truly grasping the the idea of making money online.
With no further ado, let's dive in.
How does Autopilot Profits work?
Ewen made very promising claims with Autopilot Profits such as it being:
An online ATM machine is a non stop, perfectly automated income stream…that flows… right into my bank account… without me needing to… Watch it… Manage it… Tweak it…
That's not even the best part about Autopilot Profits, you won't need to have a product or a website.
But… is it possible for you to make over $10,000 per month, like these testimonials Ewen shared?
What kind of profit machine is this, how can you make that amount of money as a beginner? Below is my experience with Autopilot Profits.
A look into Autopilot Profits' Members Area
Autopilot Profits guide is divided into 3 main steps, as follows
Step 1. Learning the system
Step 2. Setting up the system
Step 3. Profit with the system
And this system Ewen talks about is a combination of affiliate marketing (selling others ' product for a commission), a sales page and capturing your buyers' email for further profit. Here's the gist of it:
This so-called "secret" and "magic pill", as Ewen puts it, is actually the most popular method that online marketers use nowadays. This basically means one thing: it's a competitive space and it's not as easy as it was years ago to establish yourself. Imagine seeing one two similar sales page like Ewen's, you ought to stop buying into them.
After step 1, in step 2, Ewen gives you all the tools such as a sales page, email templates (to send to your buyers) and ads like this one:
Yes, all of these materials so you can learn how to promote Autopilot Profits, the same product you bought. This will help Ewen profit when you actually somehow succeed in promoting his product. Though it would not be so bad if Ewen actually shared practical knowledges on how to attract targeted audiences, because you technically still profit when someone buys from your affiliate link.
After step 2, we have the most important step about how to actually profit from Ewen's system, in other words, how to drive traffic to your "affiliate leads capture page".
Step 3 consists of several video series that details traffic attraction methods from
Wikipedia
To Yahoo Answers
To Youtube
To articles
To Squidoo
Etc.
While Ewen's methods are not all bad, I have to say that these videos are shot years and years ago and you know how the internet had evolved, online marketing is not the same anymore so his advice are lacking in terms of updates. Some of the things he mentioned like Squidoo, and methods to rank on search engines are downright obsolete.
You can actually find better guides on building traffic for free on more authoritative blogs like Backlinko or Hubspot.
That said, Ewen is nice enough to tell us the truth when it comes to online marketing.
… The only problem is that Autopilot Profits said the exact opposite on its' sales page.
While in fact, to follow Ewen's training, you have to touch it. In fact, you have to change your mindset about overnight riches.
The "Done For You" offer
Underneath Ewen's system guide is a "Done for you" page which is actually is more in line with his promises about
Absolutely everything is already built.
And how he will help you
Swap in your payment info, turn on the traffic and suddenly you are the owner of an online money-making empire.
But no, look, it's just takes you to another of Ewen's sales page of his other product called Complete Business Setup because apparently Autopilot Profits does not promise a complete setup for you.
This is not the only ads that crammed Autopilot Profits though, from the menus to the actual content page, there are plenty of ads everywhere, here's another one.
So with this old school guide and obsolete techniques and the bunch of ads that littered the members area, asking you to buy yet another make money online product, here's my final words on Autopilot Profits and whether it has any chances of working for you.
Autopilot Profits, a real money making system?
I don't usually like to use the word scam, but yes, I do think Autopilot Profits is just that. It made a lot of promises that contradicts itself once you went into its' member's' area from
Saying that you never have to do anything for thousands of dollars then asking you to stop dreaming of overnight success,
To promising a done for you system, only to further sell it to you inside of Autopilot Profits.
The only reason Autopilot Profits is still popular is thanks to Ewen's fame as well as his ability to market himself. Having met him in 2015, I think Ewen has a great charisma at attracting newbies since he does have a good deal of knowledge and experience to tell the kind of lies that are half truth, just enough to help you see the possibilities of making money online but not being 100% throughout about it.
Autopilot Profits is a very glossed over course that's better as a huge ad than an actual course on online marketing. This is definitively not a system to make you $10,000 a month.
I've met Ewen in one of his conferences, and I do think he's a successful online marketer but that doesn't mean he creates great products, Autopilot Profits is an example of that. Ewen must not have wanted to share his actual methods instead resorting to low-quality products from Autopilot Profits to Copy Paste Income to Complete Business Setup and many more.
A final note on Autopilot Profits
Autopilot Profits is good at one thing, promoting and creating a sales funnel for Ewen to make more money himself (an insane amount of promotions inside of its' actual guide).
Luke from Stopping Scams said it very well:
All Ewen did was slap 20 very poorly made videos together and call it a course, which he then uses to promote his other products. Basically what you're paying for is a way for Ewen Chia to put his other crappy products in your face.
No, I don't recommend Autopilot Profits to anyone, it's a low quality and misleading product that won't give you any kind of successes.
Building an online business is not a piece of cake, it's not an overnight success, and there is a lot to learn in order to create a sustainable source of income.
If you seriously love the laptop lifestyle, the ability to travel anywhere you want while making money online, then dedicate time and energy to it and learn from those who won't actually hype you about all the "magic" this whole online business is all about.
Fortunately, I know a thing or two about making money online.
Can you actually make money online?
Yes, you can.
A lot of us buy things online, in fact, according to Eurostat, 66% of all European internet users shop online. There is a huge market out there, and if you know and adapt the right techniques, it's definitely possible.
In fact, I'm one of those folks who knows a thing or two about this online business thing. Here's me and my first ever sale last year.
Since I've been able to make quite a profit. Still, my results are humble compared to my friends. Here's Lynne Huysamen, who was even able to become a full time online marketer…
… and Edy Chandra who made up to 5 figures in less than a year.
If you are really serious about making money online and willing to spend a significant amount of time and energy on it, then I highly recommend you check Wealthy Affiliate out. It's an all-in-one training and community for all online marketers. It's be best program I know of and the very one that guided me and my friends build our shenanigans from the ground up.
To learn more about it, here's a review I've written, detailing my personal experience at Wealthy Affiliate Review 2017: Is it Worh It?
It's my longest post ever in which I also share step-by-step guide/ tips to secure your success with Wealthy Affiliate itself such as
Step 1. Sign up
Step 2. Say hi
Step 3. "Get Started Here"
Step 4. Learn from the best
Step 5. Leverage all the awesome features
Step 6. Show up all day, every day
Alright, I hope this review of Ewen Chia's Fast Track Cash has helped you learn something new about the online marketing world, which is as much about hard work and skills as anything else.
If you have any questions about Fast Track Cash or anything else, feel free to drop a comment. I'll try my best to answer!
Gifs are from the awesome GIPHY