The Cheapest Domain Name Registrars: An Ultimate List
A domain name is like your online home address.
You've setup a new website or blog, and decided to get your own domain name, but not sure where to start? There are so many domain name registrars, but who has the best quality-to-price offer? So what are the cheapest domain name registrars?
From my own experience and throughout research, I've shortlisted 12 of the cheapest domain name registrars on the internet.
With no further ado, let's dive in.
Top 10 cheapest domain name registrars
This ranking is heavily based on price, but not all the cheapest are on top as the quality of the registrar also played a part. In the long run, quality services pays better! My most recommended are the top 2 above, I've used NameCheap for years and love them for their reliability while BlueHost is a super affordable host and domain name (for free for a year) package.
Side note: When it comes to domain name registrars, there can be a lot of minor discounts, price changes, it's quite impossible to come up with a universal price. That said, I've tried my best to update this post with the most recent pricings as of March 2017. After you've found your favorite domain name service, click here for a step by step guide on how to buy and setup domain name.
*** Ranking criterias
The most important function of a domain name registrar is to allow to you easily register, setup and administer your domain names. For this list, I've looked into the best services for the cheapest prices, all of them meeting and ranked to the following criterias:
A sound reputation – Not all registrars are build to last, there are those who couldn't stand the competition, and then there are those whose only purpose is to scam the buyers and run. So it's important to choose a long standing, established registrar to rely your trust.
No hidden fees – Let's face it, registrars and web hosts and be a little sly in terms of their upsells, giving you a good price for the first year, then suddenly upped it. This criteria will be reflected in the rankings below.
Ease of use – How comprehensive are their control panel, can you quickly buy and setup your domain names within a few minutes?
Reasonable price for the service offered – Of course.
Accredited by the international ICANN – The Internet Corporation for Assigned Names and Numbers, abbreviated.
Transferable domain names – How easy is it for you to transfer your domain name else where if need be?
Domain name forwarding – This is a standard.
Manual or auto renewal – This is not really a huge criteria but something you want to take note nonetheless. Some registrars can set all of your domain names or auto-renew by default, making you pay for wasted extra fees.
WHOIS Guard registration – Do they offer WHOIS Guard privacy services to conceal your personal information, if need be?
Do you need an email services? Will you be able to host your domain's email such as me@domain-name.com? A very practical solution for businesses, big or small to emphasize their brands.
Customer support – How good is the registrar's support? Can you reach them by phone, email, live chat, and how quick are they to reply?
Another thing you want to note is that while some companies are pure domain registrars, others offer both hosting services with extra domain names (usually for free for at least a year!). Both of these choices are beneficial and money-saving in their own way. Buying a hosting package will save you from having to buy and setup your domain name at first, but they will cost $4 – $5 more than pure registrar companies.
For example, to renew your domain name with a hosting company might cost you $15 per year, while a purely domain name registrar will only cost you around $10 per year.
Alright, let the ranking begin.
1. NameCheap – Best, most affordable domain registrar
Price for .com: $10.88 per year
Official Website: NameCheap.com
NameCheap, as their name already suggested, aims to provide cheap quality domain names. Since its' foundation almost two decades ago, it has become one of the cheapest, best quality domain name registrar on the internet.
There is a reason why NameCheap was nominated by HostReview for the Readers Choice Award, it's one of the most well-known and recommended domain name registrars that offers domain names to individuals and businesses, including a wide range of new TLDs (such as .tech, .club, .world and more) that can draw further attention to your particular business segment. NameCheap also have a user-friendly control panel for buying domain names as well as offer hosting and tools for building your website.
I'm using NameCheap to host Bloggingthing.com and am loving it so far for their easy to use interface and dedicated support.
The best part about NameCheap, is that, unlike most other services that tries to tax in on renewal prices, NameCheap doesn't have any upsells along the line so you can pay for the same amount every year. You can also buy SSL certificates to protect your sites at very reasonable prices. They offer an outstanding 24/7 live chat support to help you. You can go with them without any doubt to pick your blog name.
NameCheap's technical support is notoriously fast and efficient, and available through various means such as phone, ticket and live chat. They also offer a wealth of knowledge base that you can easy go through to find the solution you are looking for. If you are looking for a fast and reliable way to register a domain name, NameCheap is my top personal recommendation.
Visit NameCheap    Guide to buying domain names
2. BlueHost – A solid hosting package
Price for .com: Freeish, web hosting package starts at $3.95 per month
Official Website: BlueHost.com
Unlike NameCheap, BlueHost is not solely a domain registrar but a domain and hosting package, one of the most well known that offers a free domain name if you register under them,
Whether you are a blogger, developer or seller of an eCommerce site, BlueHost has a place for you. Started in 2003, BlueHost is especially known for hosting WordPress sites and are also recommended by the Content Management System (CMS) themselves. BlueHost is a perfect choice if you plan to start a website using the WordPress platform, and saving you the trouble to set up and buy a domain name separately.
Pat Flynn
Smart Passive Income
All of my niche websites are hosted on Bluehost.

Why?

Because they make it incredibly easy to get a new site up and running with their one-click automatic WordPress Blog installation.
Overall, BlueHost offers several hosting services such as hosting, Cloud Hosting, share and dedicated hosting, VPS all with a free domain name for a year. (It's worth noting though that BlueHost's domain registrar renewal rate is around $5 more per year than other domain name registrar only services like NameCheap.)
BlueHost offers technical support 24/7, everyday, every year, including the holidays, so you can always get help anytime you need whether via direct call, email or chat. They also have a ticketing support system available, whichever way you prefer. If you are looking for a reliable and user-friendly hosting package (with a one year free domain name!), then BlueHost is definitively a top choice.
Visit BlueHost    Guide to buying domain names
3. iPage – Great for small projects
Price for .com: Freeish, web hosting package starts at $1.99 per month
Official Website: iPage.com
Like BlueHost, iPage is not solely a domain registrar service but also a hosting package with a free domain name to boost. iPage is one of the cheapest hosting experience at the cheapest of prices starting at only $1.99 per month. This makes iPage a bargain for lean startups who wants to save up on their site and domain names or a personal blogger to share their interests for an affordable price.
Founded in 1998, iPage also has their own domain name search portal that allows you to quickly find the best domain names available. They also provide a guide on new Top Level Domain Names (TLDs), as a new one seems to be popping out every few days.
There is a reason iPage is famed as one of the most affordable hosting provider on the internet for their extremely low starting price of $1.99 per month, iPage still kept up with its' quality. And offering various features such as free SiteLock security, Site Analytics, Yellow Page listing, Daily Spam and Malware scanning and more. On top of that, iPage also offers a free domain name to go with your host.
iPage's support can be reached via a ticketing system, live chat or phone which are all available 24/7 to serve all customers from everywhere in the world. I've used iPage before and found their support service in time (it only takes 1 day to get a reply from their ticketing system) and very dedicated.
Visit iPage    Guide to buying domain names
4. 1and1 – Some of the cheapest
Price for .com: $0.99 first year, then $15 per year
Official Website: 1and1.com
1and1 offers possibly the most mind-blowing domain name offers ever, starting at only $1 to $2 your first year. Founded back in the late 80s, 1and1 has steadily established itself as a domain name registrar and hosting service that offers the lowest price of all without taxing too hard on their quality (of course, you get what you pay for this prevails so 1and1 is not as good as, say NameCheap, in terms of service).
Founded in 1988, 1and1 is another cheap and well-known domain selling company. What's unique about 1and1 is their insanely cheap starting price of only $1 to $2 for first year domain name registrations with exclusive discounts on web hosting plans.
1and1 is currently handling 19 million registered domains for private and business customers globally to date and still growing. 1&1 Internet offers Linux and Windows hosting, Domain registration, Virtual Servers, Dedicated Servers, Email and Ecommerce solutions.
Looking for some cheap WordPress hosting and domain registrar with low introductory prices; Here is the 1and1, the great domain registrar with hosting solutions. They offer free domain extensions like ".info" and ".website" etc. And if you need ".com" domain then they charge just $0.99 for the first year.
Not only domains they also offer the wide category of products. These products are related to web hosting, site builder and templates, e-commerce, marketing and MS products, etc. You can choose a hosting with site builder to design your own template or cPanel based hosting. The basic plan "Unlimited" which offer plenty of resources. You can host unlimited domains on the single account as it includes unlimited storage. This plan also includes SSL certificate.
The company claims to offer 24/7 support services. But there is no support channel other than the phone call. Yes, the phone call is a quick way to interact. But the people who may not be good in English speaking or outside the US may find it difficult for assistance. So keep in mind before signing up their services.
Visit 1and1    Guide to buying domain names
Price for .com: Freeish, web hosting package starts at $5.99 per month
Official Website: InMotionHosting.com
This is is one of the most robust and stable hosting choices you'll find, amassing over 35 awards on big sites like CNET, InMotion Hosting consistently ranks number one for their service and performance, secure web transactions, and business practice.
InMotionHosting offers everything to establish your website online from web hosting, to domain names registration, to site building tools, and more. They are, in fact, so proud of their service as to offer up to 90 days money back guarantee, no questions asked if you feel in anyways disappointed in their service.
Living up to their claims, InMotion Hosting has the widest array supports from Skype, live chat, phone, to emails, whatever channels you want to reach, there are someone from the InMotion Hosting support team to assist you, from technical supports to others.
InMotion Hosting offers their domain service for $14.99 per year and other additional services like hiding your domain registered information from public via WHOIS privacy for only $9.99. While InMotion Hosting's domain name is more expensive than some other domain services, their service and performance more than make up for that $1 or $2 differences. I'd recommend using their domain service if you register under their host (and you'll get a free domain name for a year!), which allow you to get your site running without meddling with redirecting your domain name from another registrar.
Visit InMotion Hosting    Guide to buying domain names
6. HostGator – Solid and affordable
Price for .com: Freeish, web hosting package starts at $3.95 per month
Official Website: HostGator.com
Founded in 2002, Hostgator is an excellent domain registrar and hosting provider company at affordable prices and currently hosting over 9 millions sites worldwide. Hostgator is especially known as a WordPress hosting service, recommended by many experts from bloggers to site owners.
Hostgator doesn't take much time to establish themselves in the hosting world as a rock-solid and bandwidth heavy site. As for domain names, Hostgator started offering domain names alongside other services, starting at $12.95 per year, quite a good price for a dual host and domain name service. Considering Hostgator will help you setup your domain name on their host instead having to settle it himself (the process is quite easy, really, but still, that saves you the trouble!). Hostgator also offers domain privacy services at a relatively good price.
Hostgator is especially great if you want to have all of your services in one place. A great hosting and a satisfying domain registration service. They also offer round the clock customer support service, 24/7/365 and a toll-free number, in addition to live chat and a ticketing system which allows you easily ask for help whenever you need.
Visit Hostgator    Guide to buying domain names
7. GoDaddy – Best known domain registrar
Price for .com: $11.99 per year
Official Website: GoDaddy.com
Another splendid domain registrar is GoDaddy. One of the pioneers in the industry of domain names, it was established back in 1997 and originally known as Jomax Technologies. Nowadays, GoDaddy had become the world's largest domain registrar company in the world.
Even if you don't buy from GoDaddy, they still have a great feature to recommend you domain names based on seed keywords. An useful tool if you are stuck on which domain to choose (they'll automatically remove the already taken domains to prevent "heart-breaks"!).
GoDaddy offers a wide range of Top Level Domain Names (TLDS) including .us, .biz, .info, .net, .org, .ws, .name, .tv, .co.uk, .me.uk and .org.uk, etc. (although I'd recommend sticking with .com since we, as internet users, are much more familiar with them). GoDaddy also offers one of the cheapest. Com domain names you can find, at only $2.99 for the first year (though their renewal rate is much higher, at $14.99 per year, which ended up being higher than NameCheap!). They also offer additional protection to hide your name, address, emails from the face of the internet by a security service called WHOIS Guard for only $7.99 per year.
Aside from domain names, GoDaddy also offers hosting services, starting at $3.65 per month. That said, I don't recommend them as they are still fresh in the industry of web hosting and are primarily a domain registrar service.
One last note, GoDaddy is keen offering several upsells to their users for additional services, while you don't need to buy them, these can be quite frustrating after a while. GoDaddy an industry standard 24/7 from phone to emails. Their live chat support is also available but within some specific hours only.
Visit GoDaddy    Guide to buying domain names
8. Name.com – Reputable domain registrar
Price for .com: $12.99 per year
Official Website: Name.com
Founded in 2003 by Bill Mushkin, Name.com is a well known company and having a good online reputation in the field of domain registration and web hosting with hosting plans starting from $4.99 per month, and their domain registration price starting at $10.99 per year. Name.com has a number of services ranging from domain registration, to SEO tutoring, to website building, to one-click WordPress install, to SSL certificates, to domain email services and much more.
The Name.com is not the low-cost provider, but here in this list, our aim is to describe the best domain registrars. But they are not too much expensive you can purchase the name in just $12.99. Not only this if the domain related to your keywords is not available then you may check their expired domain data.
As the SSL is crucial especially for the e-commerce websites which is a security protocol to protect the customer's information. You can easily enable it by few clicks and it will cost $9.99/year. To protect your info you need WHOIS Guard which will cost $4.99. So by spending merely few dollars, they provide you the secure way to go online.
They also offer SEO and hosting related products. Through SEO tutor they will provide you competitors key information and the suggestion to increase your site visibility. The hosting plan comes with free SSL certificate and 100GB bandwidth. Furthermore, you can establish unlimited FTP accounts.
Visit Name.com    Guide to buying domain names
9. Register.com – One of the oldest registrar
Price for .com: $8.88 per year
Official Website: Register.com
Founded over two decades ago, in 1994, Register.com has become a huge domain registrar and is currently managing millions of sites and blogs on their hosting service and two million domain names alone.
Register.com is known for their simplicity, allowing you to easily buy and setup your domain names within minutes. You literally just need to enter your desired domain name and add them to cart (if they are available, that is!). And viola. Register.com also offers all the necessary protections such as WHOIS (for an addition of $10), to keep your registered names and contact details private and secure.
Another interesting point about Register.com is that they are keen to keep your domain name for up to a year if you so happen to renew it. Which, I have to say, can happen to new users. Talking about new users, Register.com has a wealth of walkthroughs and FAQs to help you setup your domain name easily and efficiently.
Couple that with their 24/7 support services, you can be sure to always find your ways with Register.com.
In addition, Register.com has also started offering a feature-rich hosting services with unlimited bandwidth and 300BG. Though they are still new in the industry so I wouldn't recommend hosting your site here.
Visit Register.com    Guide to buying domain names
10. DreamHost – Affordable registrar and hosting
Price for .com: $11.95 per year
Official Website: DreamHost.com
Another hosting package that's recommended by many WordPress users, DreamHost is also well known for as one of the best domain registrars. Offering reasonable hosting packages, starting only at as low as $11.95 per year and their web hosting service at $8.95 per month. Though their hosting is more costly (if you consider to also host here) than some of the more affordable services like iPage and BlueHost, their service sure made up for it.
Hostwind offers several services such as domain registration, shared and dedicated hosting plans, cloud services, VPS servers, and live support. If you can afford some extra bucks, then this one is right for you.
Another great thing about Dreamhost is that they offer a money-back guarantee of up to 97 days, the longest refund in the whole hosting industry.
Further showing confidence in their service, DreamHost is also well praised for their customer service team which you can reach at anywhere, anytime from emails, to phone to Twitter.
Visit DreamHost    Guide to buying domain names
Price for .com: Freeish, web hosting package starts at $4.50 per month
Official Website: Hostwinds.com
Another great and user-friendly solution for those looking for both a hosting and domain name registration, Hostwinds is a feature packed hosting package is founded in 2010 with the purpose to offer an affordable solution without losing its' service quality.
Hostwinds quickly differs themselves from others in the industry by being completely forefront about their package offers such as extensions and hosting services. Their hosting services starts at $4.50 and domains at $15 per year, a little more expensive than our domain name registrars like NameCheap.
Hostwinds offers around the clock live chat, email, and phone technical support before and after purchase.
Visit Hostwinds    Guide to buying domain names
Price for .com: Freeish, web hosting package starts at $49 per year
Official Website: FatCow.com
Having one of the cheapest hosting service, FatCow offers an incredible deal of only 30 cents your first month, including a free domain name, of course. After that initial offer, the next months are billed for $10.99 a month or $59.88 a year for a full hosting package. In addition, FatCow also offered discounts for those who wants to transfer both their hostings and domains to their service.
FatCow is oriented towards individuals and small businesses and a great deal for bloggers and site owners alike.
Visit FatCow    Guide to buying domain names
How to buy a domain name for your website
Whether you are a company or an individual creating their first hobby blog, it's always great to have your own domain name where others can refer to and easily access your page (for example, like Bloggingthing.com!).
Your own domain name is unlike any other social media channels like Twitter, Facebook or even Tumblr. Having your own online home address creates an authority and a brand your audiences to remember you by. As podcaster Arianne Foulks wisely puts it:
Have your own domain name even if you have other web presences.
So now that you've chosen your domain name registrar of choice, I'll guide you through the process of setting it up below.
Why do you need a domain name?
Before we dive into the how-to, let's quickly delve into the what-for.
Purchasing a domain name is basically registering your web address (ending with a domain extension of choice) through an organisation known as ICANN, short for The Internet Corporation for Assigned Names and Numbers.
If you want a domain name like domain-name.com, you'll have to go to an intermediate domain registrar, pay an yearly registration fee that ranges around $10 to $35 (given that that name is available, of course). This will give you the right to use that domain name to redirect to any website you want. And with that comes several benefits such as
Give you credibility as a brand, as a business or as an individual. We'll take someone who's domain name is domain-name.com over domain-name.tumblr.com, don't we?
It's much less tedious for your and your audience to type into your browser.
And the best part is that all new domain names cost the same. So even if you found a super compelling name. It's yours, for only $10!
If you're reading this, you've probably decided on taking your online project to the next level.
Great choice!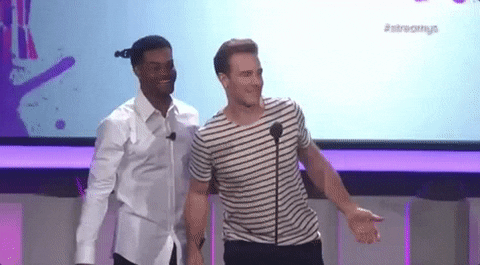 How to buy a web domain name step by step
First of all, you'll need to decide whether:
You solely want to buy a domain name,
Or you want to build a website and buy a domain name at the same time.
If you want to build a website and buy a domain name all at once, you'll better off going for hosting packages like BlueHost that will give you a free domain for a year, without having to do any setup or pointing your domain name from an external registrar. (Note though that the renewal price of these domain names are more expensive than other domain registrar companies for about $3 per year.) Click here for a throughout guide on how to build a website for a throughout guide on how to build a website and setup a fresh domain name at the same time.
On the other hand, if you just want to buy a domain name your pre-existing site, read on to learn how to register your domain name in three simple steps.
The best part is that this process is extremely easy to learn. In fact, you only need to follow these steps
Come up with domain name ideas
Buy it
Setup your domain name
Are you ready?
Let's go!
Step 1. Come up with domain name ideas
One decision that you'll have to live with for quite a long time is the domain name of your website.
You've decided to get your own domain name, but you search for their availity and they are just not available?
It happens to the best of us.
That's why coming up with a few good domain names is so crucial, especially since you'll be going to stick with it for a while. Your domain name will be how others refer to you, and if chosen well, can inspire you to keep working on your project, big or small.
It's easy to come down complaining about how the best domain names are taken, that's not true though. As much as there are infinite combination of words, there are an infinite amount of potentially compelling names! You'll just need to know how to find them…
Start by grabbing a piece of paper and write down all of the keywords related to your project, or if you want to use your own name, write that down also. Try different combinations and come up with a top 5 to 10 best names you want to use.
My friend Xue from Wealthy Affiliate has a nifty list of 12 tips to choose your own domain name. I've highlighted the most important ones below.
The rules of thumb to choosing a great domain name:
Brainstorm from 5 of your most important keywords – Pie, baking pot, ice cream, banana, pastry dough. Can you guess my subject?
Only .com domain name – Dot com is used as top-level domain by 48.7% of all the websites on the internet. This is what we are most comfortable typing after the dot.
Easy to write – When our attention span is that of a goldfish, you don't want to bet how much time your visitors are willing to spend typing out your domain name.
Easy to memorise – Same reason as above. Economize, in fact, be as short as possible.
Stand out through branding – When they think of your brand they'll think of you.
No hyphen and/ or numbers – Your-brand123.com just won't do. Unless those numbers make sense, like Design99.
The fastest way to check for domain availability
There are several ways to quickly check your domain name; either you type them into your browser or in your domain registrar's search console. Either are quite slow and tedious, and you will have to reload many times.
I recommend you use
InstantDomainSearch.com
, which will help you check domain availability within seconds. Also,
Bustaname.com
is a great tool at finding domain names. With Bust A Name, you simply have to enter a few keywords and it will give you all types of combinations. A great way to brainstorm.
Step 2. Buy your domain name
Go to your domain register of choice, for the sake of this guide, we'll use NameCheap (this link opens in a new window, so you can reference this guide as you work). Other domain name registrars also has more or less the same process.
Type in your domain name and choose your domain extension of choice (I highly recommend .com since it's easiest for your audience to remember, and it's not even more expensive than the rest).
Now, if you've checked your domain availability beforehand, you'll be redirected into a new page with big blue letters saying "This domain is available!"
Proceed by clicking the black shopping cart icon on the right in order to add your domain name to your cart.
Then click the orange View Cart button.
NameCheap will show your domain registration and pricing as well as other optional extra options. I would skip all of these, including the free one year WHOIS Guard.
Do you need to purchase the premium WHOIS Guard service?

WHOIS Guard is a privacy system that allows you to keep your name, email address, house address, phone number etc. from showing if ever someone searched for information on the owner of your domain name. This is great if you don't want to share your information in public.

However, this also means that in the eyes of others as well as the international domain registry like ICANN or CIRA (the Canadian Internet Registration Authority), your domain name legally belongs to your domain registrar, not you, as your real information are not listed, all Terms of Service notwithstanding. Your domain registrar basically owns your domain name on your behalf, and if ever you came to dispute the preceding, there will be no case to be made because, ultimately, they own your domain name.

I personally don't use WHOIS Guard and have never received any spams of any sort through my email address.
After you've confirmed your domain name information and settings, you'll be taken to the Create An Account page, which will allow you to manage your domain name within your registrar.
At this point, it's pretty straightforward, all you need to do is to fill in your information with a working email address (you'll be asked for verification) then click Create Account and Continue respectively.
Now you'll be redirected to the checkout page where NameCheap offers you three different payment methods from
Secure Card Payment,
to PayPal,
to Account Funds.
Simply select your prefered method then click Continue where you will be lead to another page to fill in your card or PayPal account information to complete the payment. Here, I chose PayPal and only need to click the yellow Checkout with Paypal button then fill in my account credentials to complete the transaction.
Step 3. Setup your domain name
Congratulations, you've just bought your first domain name!
It's yours to use on any site you want. 😀
Before you go and celebrate, here's how to set up this domain name for your existing site.
If you are hosting your site at another web hosting service like BlueHost, all you need to do is find what hosts call their primary and secondary nameservers. The easiest way to do this is to search on Google "[Your host name] primary and secondary nameservers" these will look a little like this:
ns1.Bluehost.com
ns2.Bluehost.com
As you can see, these are the nameservers of BlueHost, if you still can't find the nameservers of your own host, simply contact their support and they'll give it to you.
You don't need to understand what these means, simply copy and paste them into the appropriate fields on your domain registrar control panel. Now, go back to NameCheap, login to your new account, then click the Manage button on the far right corner, next to your domain name.
Then scroll down until you see this Nameservers section:
Choose Custom DNS from the dropdown menu. Next, fill in your nameserver information. For BlueHost, they will be:
ns1.Bluehost.com
ns2.Bluehost.com
Click the green check mark button on the right.
That's it!
By standard, it will take 24 – 48 hours for a domain registrar to successfully point to your site (in my experience it can also be much faster, within hours, actually).
Additional reading: How to Create a Blog with WordPress (Step by Step)
Final words
So this concludes our list of the best and cheapest domain name registrars on the internet, unbiased and ranked by facts only. As for my personal recommendations, in case you only need a domain name then I strongly recommend NameCheap, a great domain registrar that's both cheap with absolutely no upsells (in their renewal price for domain names and additional services like SSL and WHOIS Guard) and easy to setup and most important of all, they are awesome at customer support. You won't have to wait at all to attend their live chat in my experience!
On the other hand, if you are looking for both a good host and a domain name to boost then definitively give BlueHost a try, they are the most acclaimed host, recommended by the best of bloggers, online marketers and the biggest Content Management System (CMS) out there, WordPress. BlueHost is notoriously affordable, stable, great quality serve and most of all you get a free one year domain name which works right off the bat, not setup required! (Note though that their domain name renewal price is $4 more than NameCheap per year.)
So those are my personal suggestion, it's your turn to choose for yourself the best package to suit your needs, requirements and budget. And if you've had any experiences with the services above, then feel free to share with me on the comments below. Which domain registrar do you love the most? And why?
And if you haven't, which one among this list appeal to your the most? Which one would you like to give a try?
Alright, feel free to drop a comment if you have any questions about domain registrars, I'll try my best to answer.
Ready to start an online business? Check out my recommended resources.
Disclaimer: This article is meant to inform. Some links may leads to other articles, some may leads direct to the products' vendor. Any purchase made via these links will not cost you anything extra. A little commission made will help me maintain this site and continue to provide you with valuable contents.

Also, the gifs above are from the awesome GIPHY.