I hope you'll agree with me that:
Great domain names make your project sound that much cooler.
But there is ONE problem, it's not easy to find the very best domain registrar for you.
For that reason, I have created this list of the Best Domain Name Registrars in 2019. This list is not only based off my own experience with these registrars, but also backed up with hours of researches online.
Best Domain Name Registrars 2019
Below I've included various types of domain registrar services, and rate them with various criterias such as reputation, ease of use, price etc.
With that said, I hope you'll find the most suitable domain registrar service for you!
Side note: When it comes to domain name registrars, there can be a lot of minor discounts, price changes, it's quite impossible to come up with a universal price. That said, I've tried my best to update this post with the most recent pricings every month. After you've found your favorite domain name service, click here for a step by step guide on how to buy and setup domain name.
Another thing you want to note is that while some companies are pure domain registrars, others offer both hosting services with extra domain names (usually for free for at least a year!). Both of these choices are beneficial and money-saving in their own way. Buying a hosting package will save you from having to buy and setup your domain name at first, but they will cost $4 – $5 more than pure registrar companies.
For example, to renew your domain name with a hosting company might cost you $15 per year, while a purely domain name registrar will only cost you around $10 per year.
While it only takes about 10 minutes to register your own domain name, not all domain registrars are build the same. Before purchasing anything, it's important to check if they have the key features such as
24/7 technical support,
live chat facility,
security,
pricing and renewal rates.
There are various forms of services out there that offers domain name registration from a brand-new domain registration, domain marketplaces, to web hosting packages (a perfect choice if you are also looking to build a website).
Below, I've listed out all the best domain name registrar options to fit your needs.
Here are the best domain name registrars in 2019.
1. NameCheap – The best domain registrar in 2018
Cost: $1 – $15 per year
Official Website: NameCheap.com
Founded in 2000, Namecheap was owned by Richard Kirkendall. Selected by HostReview for the Readers Choice Award 2013, NameCheap is some of the most well-known and recommended domain name registrars. That offers domain names to individuals and businesses, including a wide range of new TLDs that can draw further attention to your particular business segment. NameCheap also have a user-friendly control panel for buying domain names as well as offer hosting and tools for building your website.
There is, of course, a reason why NameCheap is so popular and nominated for so many awards from site reviews to users' votes. NameCheap made a name for itself for its' wide range of TLD offers (such as .tech, .club, .world and more), reasonable and up-front price, user-friendly interface and top-notch support.
This is my domain registrar of choice, where I register a number of domain names, including Bloggingthing.com. So far, I'm loving the ease-of-use and fast, dedicated support.
You can also buy SSL certificates to protect your sites at very reasonable prices. They offer an outstanding 24/7 live chat support to help you. You can go with them without any doubt to pick your blog name.
Aside from domain names, NameCheap also offers Shared Hosting, Reseller hosting, VPS hosting, Dedicated servers and Email hosting at cheap prices. Their domain management system is very flexible. In 2010 to 2015 Namecheap was selected as a best domain name registrar at Lifehacker poll.
As for their technical support, NameCheap is know to be on-time and super efficient, you can contact them for support through live chat, support ticket or phone available at all times. In my experience you can easily reach an online support team member within minutes. Other than that, NameCheap also has a wealth of knowledge base that you can sift through on their site to find the solution to common issues on your own. With their efficient and affordable service, NameCheap is my most recommended domain registrar!
Visit NameCheap Guide to buying domain names
2. BlueHost – An awesome host with a free domain name
Cost: Web hosting package, starts at $3.95 $2.95 per month (exclusive discount for my readers)
Official Website: BlueHost.com
Although BlueHost is not a pure domain registrar, it's one of the most popular hosting provider for WordPress and best domain name registrar on the internet.
As of late 2017, BlueHost went another mile in offering free SSL certificate on all WordPress downloads and configure account to PHP 7, giving users faster performance and added security. Recommended by big dog WordPress itself, BlueHost is a great choice if you are planning to start your website on this platform. BlueHost not only offers top of the industry hosting but also a free domain name to go with it which can help you save up a little on buying your domain name separately.
Used and loved by many movers and shakers like Pat Flynn, Michael Hyatt and Ramsay Taplin, you can rely on BlueHost to give you the best hosting experiences. A perfect choice if you are looking for an affordable WordPress hosting and a free domain name.
Pat Flynn
Smart Passive Income
All of my niche websites are hosted on Bluehost.
Why?
Because they make it incredibly easy to get a new site up and running with their one-click automatic WordPress Blog installation.
To easily check for an available domain name and register one with BlueHost, you can use the form below.
Overall, BlueHost offers several hosting services such as hosting, Cloud Hosting, shared and dedicated hosting, VPS all with a free domain name for a year. (It's worth noting though that BlueHost's domain registrar renewal rate is around $5 more per year than other domain name registrar only services like NameCheap.)
BlueHost offers technical support 24/7, everyday, every year, including the holidays, so you can always get help anytime you need whether via direct call, email or chat. They also have a ticketing support system available, whichever way you prefer. If you are looking for a reliable and user-friendly hosting package (with a one year free domain name!), then BlueHost is definitively a top choice.
Visit BlueHost Guide to buying domain names
3. iPage – Great for small projects
Cost: Web hosting package, starts at $1.99 per month
Official Website: iPage.com
Like BlueHost, although iPage is not a pure domain registrar, they offer great web hosting packages starting at as low as $1.99 per month. The best thing about iPage is you can register a free domain when using their affordable hosting service, which is a great deal for individual bloggers and small startups.
iPage claim to provide 99% server uptime for all shared hosting packages, which makes them one of the cheapest and most solid host out there. They offer many services such as SiteLock security, Site Analytics, Daily Spam and Malware scanning, and more.
Like BlueHost, iPage is not solely a domain registrar service but also a hosting package with a free domain name to boost. iPage is one of the cheapest hosting experience at the cheapest of prices starting at only $1.99 per month. This makes iPage a bargain for lean startups who wants to save up on their site and domain names or a personal blogger to share their interests for an affordable price.
Founded in 1998, iPage also has their own domain name search portal that allows you to quickly find the best domain names available. They also provide a guide on new Top Level Domain Names (TLDs), as a new one seems to be popping out every few days.
There is a reason iPage is famed as one of the most affordable hosting provider on the internet for their extremely low starting price of $1.99 per month, iPage still kept up with its' quality. And offering various features such as free SiteLock security, Site Analytics, Yellow Page listing, Daily Spam and Malware scanning and more. On top of that, iPage also offers a free domain name to go with your host.
iPage's support can be reached via a ticketing system, live chat or phone which are all available 24/7 to serve all customers from everywhere in the world. I've used iPage before and found their support service in time (it only takes 1 day to get a reply from their ticketing system) and very dedicated.
Visit iPage Guide to buying domain names
4. 1and1 – Some of the cheapest
Cost: Starts at $0.99 first year, then $15 per year
Official Website: 1and1.com
Founded in 1988, 1and1 is another cheap and well-known domain selling company. What's unique about 1and1 is their insanely cheap starting price of only $1 to $2 for first year domain name registrations with exclusive discounts on web hosting plans.
As of date, 1and1 is currently handling over 19 million domain names for both private and business uses all over the world and still steadily growing. 1and1 also offers complete packages of hosting services via Linux and Windows along with virtual servers, dedicated servers as well as email and eCommerce solutions.
1and1 offers possibly the most mind-blowing domain name offers ever, starting at only $1 to $2 your first year. Founded back in the late 80s, 1and1 has steadily established itself as a domain name registrar and hosting service that offers the lowest price of all without taxing too hard on their quality (of course, you get what you pay for this prevails so 1and1 is not as good as, say NameCheap, in terms of service).
Looking for some cheap WordPress hosting and domain registrar with low introductory prices; Here is the 1and1, the great domain registrar with hosting solutions. They offer free domain extensions like ".info" and ".website" etc. And if you need ".com" domain then they charge just $0.99 for the first year.
Not only domains they also offer the wide category of products. These products are related to web hosting, site builder and templates, eCommerce, marketing and MS products, etc. You can choose a hosting with site builder to design your own template or cPanel based hosting. The basic plan "Unlimited" which offer plenty of resources. You can host unlimited domains on the single account as it includes unlimited storage. This plan also includes SSL certificate.
The company claims to offer 24/7 support services. But there is no support channel other than the phone call. Yes, the phone call is a quick way to interact. But the people who may not be good in English speaking or outside the US may find it difficult for assistance. So keep in mind before signing up their services.
Visit 1and1 Guide to buying domain names
Cost: Web hosting package, starts at $5.99 per month
Official Website: InMotionHosting.com
Amassing over 35 awards throughout the years from authoritative sites like CNET, InMotion Hosting is widely known for their outstanding service, secure web transactions, and best business practices. InMotion Hosting offers web hosting, domain names registration, site building tools, and many useful things.
InMotion doesn't fail to deliver on their promises for outstanding customer support as well as solid hosting performance by offering up to 90 days (that's 3 months!) of money back guarantee. This means that if you are unsatisfied by InMotion's service in anyways, you can get your money back, no questions asked.
As far as support goes, you can reach an InMotion support team member by the widest array of options from Skype, live chat directly from their site, international phone number or emails. Whichever way you choose, there is always someone from the team to assist you whether you are in need of setting up your domain name to other technical needs.
In addition to their hosting packages, InMotion offers domain name services for $14.99 per year along with other services like hiding your domain registration from public viewing via WHOIS Guard for only $9.99 per year which is a little bit more expensive than other pure domain registrar. The perks of buying a domain name with InMotion, though, is that, coupled with their hostings, you'll get a great package that's setup-free and InMotion's performance more than make up for the $2 difference!
Visit InMotion Hosting Guide to buying domain names
6. HostGator – Solid and affordable
Cost: Web hosting package, starts at $3.95 per month
Official Website: HostGator.com
Currently hosting over 9,000,000 sites, Hostgator is a massive domain registrar as well as hosting provider company. Founded in 2002, HostGator provides super affordable hosting plans which you can purchase at as low as $4 to $5 per month packaged with a free domain name. HostGator is reliable as a solid grounding for bandwidth-heavy sites.
In no time, Hostgator had established themselves in the hosting world with their affordable and rock-solid performance that's both robust enough for big sites and cheap enough for smaller ones. Soon, Hostgator started offering domain names alongside their other services, starting at $12.59 per year, considering that Hostgator will help you setup everything and connect your domain names and host without you ever having to meddle with it, it's a great price.
Hostgator is especially perfect if you want all your website in the same place, it's both a satisfying, affordable domain registrar and hosting service. They also offer a great around the clock customer support system, all 24 hours and 7 days a week as well as a toll-free number, live chat and ticketing support that allows you to reach for help anytime you need.
Visit Hostgator Guide to buying domain names
7. GoDaddy – Best known domain registrar
Cost: $2 – $10 per year
Official Website: GoDaddy.com
Godaddy is another domain registrar that also offers web hosting services. Established in 1997, and originally known as Jomax Technologies, Godaddy is now the world's largest domain registrar company.
A unique feature to GoDaddy is their domain recommendation tool, that helps you brainstorm for the best names via keywords.
While I don't recommend GoDaddy because of their upsells, they are worth mentioning as one of the more popular registrar in the world that offers .com domain names for $9.99 per year (or $7 if you transfer from another registrar). GoDaddy also offers .us, .biz, .info, .net, .org, .ws, .name, .tv, .co.uk, .me.uk and .org.uk, etc.
Their hosting plans start from $4.99/ month that is same as Bluehost and Hostgator. Godaddy is best for buying the domain name, according to my personal research their hosting service is not much good in past days.
Visit GoDaddy Guide to buying domain names
8. Name.com – Reputable domain registrar
Cost: $10 – $20 per year
Official Website: Name.com
Founded in 2003 by Bill Mushkin, Name.com is a well known company and having great reputations in the field of domain registration as well as web hosting. With their hosting plans starting at as low as $4.99 per month, and domain registration price starting at $10.99 per year. Name.com offers the great number of services such as domain registration, website builder, one-click WordPress install, email services, and much more.
As the SSL is crucial especially for the eCommerce websites which is a security protocol to protect the customer's information. You can easily enable it by few clicks and it will cost $9.99/year. To protect your info you need WHOIS Guard which will cost $4.99. So by spending merely few dollars, they provide you the secure way to go online.
They also offer SEO and hosting related products. Through SEO tutor they will provide you competitors key information and the suggestion to increase your site visibility. The hosting plan comes with free SSL certificate and 100GB bandwidth. Furthermore, you can establish unlimited FTP accounts.
Visit Name.com Guide to buying domain names
9. Register.com – One of the oldest registrar
Cost: $10 – $20 per year
Official Website: Register.com
Register.com founded in 1994 and currently managing million of websites and blogs on their hosting platform. Trusted by millions, Register.com is also an awesome domain registrar that is why millions of people trust on this company. Their services are rocking and 24 live support is just outstanding. You can buy or register your web address easily on register.com at lowest prices. Register.com offers following facilities Domain Registration, Shared and Dedicated Hosting, Email services, Online Marketing, eCommerce, and SSL service.
Couple that with their 24/7 support services, you can be sure to always find your ways with Register.com.
In addition, Register.com has also started offering a feature-rich hosting services with unlimited bandwidth and 300BG. Though they are still new in the industry so I wouldn't recommend hosting your site here.
Visit Register.com Guide to buying domain names
10. DreamHost – Affordable registrar and hosting
Cost: $11.95 per year
Official Website: DreamHost.com
DreamHost is some of the more popular domain registrar and web hosting service. You can buy a domain name at a reasonable price of $11.95/ year, and web hosting $8.95 per month. While this is a little more costly than BlueHost or iPage, where you can get a domain name for free, DreamHost made it up with their quality service and solid hosting.
Another great thing about Dreamhost is their lengthen money back guarantee offer of up to 97 days, which allows you to fully experience their service, risk free.
Further showing confidence in their service, DreamHost is also well praised for their customer service team which you can reach at anywhere, anytime from emails, to phone to Twitter.
Visit DreamHost Guide to buying domain names
Cost: Web hosting package, starts at $4.50 per month
Official Website: Hostwinds.com
Hostwinds is a user-friendly option for domain registration and hosting, even if you're transferring from another service.
Hostwinds lists out all the extensions to create your domain name with prices to register, transfer, or renew for each extension, unlike some services that bury these within the website. You simply enter the domain name you want and check the availability, and can theoretically get going in a few clicks. It will then tell you if it is available or taken.
And the best part is that they also got live chat, email, and phone technical support before purchase.
Hostwinds offers around the clock live chat, email, and phone technical support before and after purchase.
Visit Hostwinds Guide to buying domain names
Cost: Domain names for sell starting at $50
Official Website: Flippa.com
Unlike registrars like NameCheap that allows you to register brand new domain names, Flippa is a unique domain name marketplace that has a bunch of domain names at very, very low prices, some even costing as low as $1. An extra, you can also purchase full-fledged existing website and mobile app from Flippa. These can be a great starting point for your online presence.
Visit Flippa Guide to buying domain names
Cost: Domain names for sell starting at $20
Official Website: Sedo.com
Like Flippa, Sedo is a global marketplace to buy, sell, and park domain names. Instead of registering a new one, if you are looking to buy a unique domain name like Sausage.com, you'll want to check Sedo out.
They've over 18 million domain names for sale, but the big part is that they're a huge and well-respected company. This is important if you're spending over $500 to $50,000 on a domain name from different third parties that you don't know. This means you put the money in an account owned by a third party that will hold it and only pass it on once the domain has been transferred over into their name. And this is where Sedo comes in, having done many, many of these deals.
Visit Sedo Guide to buying domain names
Cost: Domain names for sell starting at $20
Official Website: SnapNames.com
SnapNames is also a domain name marketplace, only dealing with domains that are currently owned by somebody else.
SnapNames offers neat features such as daily auctions, private brokerage of domains, and buy-it-now listings for buying and selling domain names. Showcasing over 30 million domain names, SnapNames is a must-see for small businesses looking to stand out from the crowd.
Visit SnapNames Guide to buying domain names
Cost: Web hosting package, starts at $49 per year
Official Website: FatCow.com
FatCow is a hosting service that has one of the cheapest offers to build a whole website from scratch, with hosting and domain names for just 30 cents during your first month.
After, that the price is $10.99 a month or $59.88 for the whole year, for shared hosting package with enough bandwidth for most people. FatCow also offers quite a few perks if you transfer your domains and hosting to them.
Visit FatCow Guide to buying domain names
16. Hover
Cost: $12.99 per month
Official Website: Hover.com
Launched in 2009, Hover is owned by the third largest ICANN accredited registrar online. Like Gandi, one of Hover's big plus is their no nonsense service offers, focusing only on domain name registrars, unlike some other services that may also offer web hosting etc. And for that reason, Hover is very easy to navigate and allows you to register your domain name with ease, without the hassle of being bombarded with upsells or advertisement.
Hover's pricing depends on your prefered domain extension, their .com domain name pricing starts at $12.99 and their renewal price for the following years are at $14.99.
Visit Hover Guide to buying domain names
17. Gandi
Cost: $15.50 per month
Official Website: Gandi.net
Gandi was founded back in the early days of the internet, back in 1999. As of today they are offering over 350 domain extensions and managing over 1.5 million domain names all over the globe.
A perk of Gandi is the fact that they steer clear of upsells and are very clear with their pricing, giving breakdowns of the varying pricing levels as well as what each services entail. The cost to register a domain name at Gandi starts at $15.50 and their domain transfer fee stands at $8.
Visit Gandi Guide to buying domain names
18. Network Solutions
Cost: $9.99 per month
Official Website: NetworkSolutions.com
Network Solutions is a flexible and customizable domain registrar as well as web hosting choice. With their domain name starting at an affordable price of $9.99, you can easily pick and choose which feature or extras you want to go with your domain name. That said, Network Solutions only allow you to purchase one domain name, which can be inconvenient if you are looking to purchase multiple domain names in the long run.
Visit Network Solutions Guide to buying domain names
How to buy a domain name for your website?
If you are a corporate company or an individual simply wanting to create a site to share your interests or even to make money online, it's a good idea to get yourself a domain name to represent your brand, something that your audience can remember you by (like Bloggingthing.com!)
Unlike any other social media links, Tumblr or Facebook, your domain name creates that much more authority of someone who's willing to invest (although domain names are very affordable at only $10 per year) on their business or interests. Podcaster Arianne Foulks put it beautifully:
Have your own domain name even if you have other web presences.
Now that you've chosen your domain name registrar of choice above, I'll guide you through the process of buying and setting up your domain name below.
Why do you need a domain name?
First of all, before we delve into the hows, let's quickly go over the whys.
Getting your own domain name is basically to purchase your web address (ending with a domain extension of choice, like .com, .net, .org etc.) through an organisation like ICANN, short for The Internet Corporation for Assigned Names and Numbers.
For example, if you want a domain name like domain-name.com, you'll go to an intermediate domain registrar, like NameCheap, and pay them an yearly price to register and maintain that domain name for you (given that no one has ever used that domain name, or else you'll have to purchase it directly from the owner — which can be very expensive). After you've registered, you'll get all benefits that comes with having a domain name such as
Give you credibility as a brand, as a business or as an individual. We'll take someone who's domain name is domain-name.com over domain-name.tumblr.com, don't we?
It's much less tedious for your and your audience to type into your browser.
And the best part is that all new domain names cost the same. So even if you found a super compelling name. It's yours, for only $10!
If you're reading this, you've probably decided on taking your online project to the next level.
Great choice!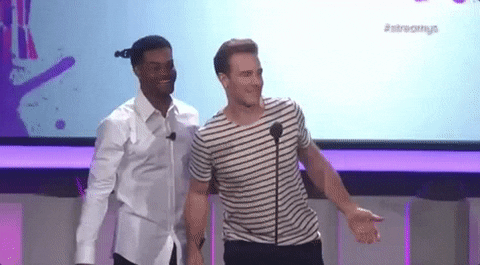 How to buy a web domain name step by step
First of all, you'll need to decide whether:
You solely want to buy a domain name,
Or you want to build a website and buy a domain name at the same time.
If you want to build a website and buy a domain name all at once, you'll better off going for hosting packages like BlueHost that will give you a free domain for a year, without having to do any setup or pointing your domain name from an external registrar. (Note though that the renewal price of these domain names are more expensive than other domain registrar companies for about $3 per year.) Click here for a throughout guide on how to build a website for a throughout guide on how to build a website and setup a fresh domain name at the same time.
On the other hand, if you just want to buy a domain name your pre-existing site, read on to learn how to register your domain name in three simple steps.
The best part is that this process is extremely easy to learn. In fact, you only need to follow these steps
Come up with domain name ideas
Buy it
Setup your domain name
Are you ready?
Let's go!
Step 1. Come up with domain name ideas
One decision that you'll have to live with for quite a long time is the domain name of your website.
Do you know which domain name you're going for? Is it available? If your answer is no, read on. If yes, click here to skip to the next step.
Before we can go ahead and buy our domain names, we first need to know which one we're going to choose and, most importantly, whether or not it's available. Because let's face it, it's likely that the first names that you come up with are already taken. Not to worry though, it happens to the best of us.
This is where domain name brainstorming comes in handy, it eliminates all the stresses you may have for not getting the domain name you want out of the way. A domain name is your brand, and it will stay with you for a long time so it's worth spending some time to think it over.
It can be easy to just complain that the best domain names are taken, but that's far from the truth. While yes, the most common ones are taken. But as much as there are infinite combinations for words, there are infinite potentials for compelling, captivating names! All you need is some tips and tricks to find them…
Start off by grabbing a piece of paper or open up a new Word or Google Docs document, then write down all the keywords related to your projects, every one of them, also write down any potential names you want to use. Then go ahead and play around with all the words you have, try different combinations, have fun. 😉 Then pick out about 5 to 10 best names from the list.
My friend Xue from Wealthy Affiliate has a nifty list of 12 tips to choose your own domain name. I've highlighted the most important ones below.
The rules of thumb to choosing a great domain name:
Brainstorm from 5 of your most important keywords – Pie, baking pot, ice cream, banana, pastry dough. Can you guess my subject?
Only .com domain name – Dot com is used as top-level domain by 48.7% of all the websites on the internet. This is what we are most comfortable typing after the dot.
Easy to write – When our attention span is that of a goldfish, you don't want to bet how much time your visitors are willing to spend typing out your domain name.
Easy to memorise – Same reason as above. Economize, in fact, be as short as possible.
Stand out through branding – When they think of your brand they'll think of you.
No hyphen and/ or numbers – Your-brand123.com just won't do. Unless those numbers make sense, like Design99.
Step 2. Buy your domain name
Go to your domain register of choice, for the sake of this guide, we'll use NameCheap (this link opens in a new window, so you can reference this guide as you work). Other domain name registrars also has more or less the same process.
Now type in your desired domain name with your extension of choice (again, I highly recommend using .com since it's what we internet users are most accustomed to!)
And if you've checked if your domain is available beforehand, it will be there for the taking and you'll be taken to a new page with big blue letters that said "This domain is available!"
To continue, click on the black shopping cart icon next to your domain name in order to add it to your virtual "cart".
Next, click the orange View Cart button.
NameCheap will show your domain registration and pricing as well as other optional extra options. I would skip all of these, including the free one year WHOIS Guard.
After you've confirmed your domain name information and settings, you'll be taken to the Create An Account page, which will allow you to manage your domain name within your registrar.
At this point, it's pretty straightforward, all you need to do is to fill in your information with a working email address (you'll be asked for verification) then click Create Account and Continue respectively.
Now you'll be redirected to the checkout page where NameCheap offers you three different payment methods from
Secure Card Payment,
to PayPal,
to Account Funds.
Simply select your prefered method then click Continue where you will be lead to another page to fill in your card or PayPal account information to complete the payment. Here, I chose PayPal and only need to click the yellow Checkout with Paypal button then fill in my account credentials to complete the transaction.
Step 3. Setup your domain name
Congratulations, you've just bought your first domain name!
It's yours to use on any site you want. 😀
Before you go and celebrate, here's how to set up this domain name for your existing site.
If you are hosting your site at another web hosting service like BlueHost, all you need to do is find what hosts call their primary and secondary nameservers. The easiest way to do this is to search on Google "[Your host name] primary and secondary nameservers" these will look a little like this:
ns1.Bluehost.com
ns2.Bluehost.com
As you can see, these are the nameservers of BlueHost, if you still can't find the nameservers of your own host, simply contact their support and they'll give it to you.
You don't need to understand what these means, simply copy and paste them into the appropriate fields on your domain registrar control panel. Now, go back to NameCheap, login to your new account, then click the Manage button on the far right corner, next to your domain name.
Then scroll down until you see this Nameservers section:
Choose Custom DNS from the dropdown menu. Next, fill in your nameserver information. For BlueHost, they will be:
ns1.Bluehost.com
ns2.Bluehost.com
Click the green check mark button on the right.
That's it!
By standard, it will take 24 – 48 hours for a domain registrar to successfully point to your site (in my experience it can also be much faster, within hours, actually).
((Additional reading: How to Create a Blog with WordPress (Step by Step)))
*** Ranking criterias
The most important function of a domain name registrar is to allow to you easily register, setup and administer your domain names. For this list, I've looked into the best services for the cheapest prices, all of them meeting and ranked to the following criterias:
A sound reputation – Not all registrars are build to last, there are those who couldn't stand the competition, and then there are those whose only purpose is to scam the buyers and run. So it's important to choose a long standing, established registrar to rely your trust.
No hidden fees – Let's face it, registrars and web hosts and be a little sly in terms of their upsells, giving you a good price for the first year, then suddenly upped it. This criteria will be reflected in the rankings below.
Ease of use – How comprehensive are their control panel, can you quickly buy and setup your domain names within a few minutes?
Reasonable price for the service offered – Of course.
Accredited by the international ICANN – The Internet Corporation for Assigned Names and Numbers, abbreviated.
Transferable domain names – How easy is it for you to transfer your domain name elsewhere if need be?
Domain name forwarding – This is a standard.
Manual or auto renewal – This is not really a huge criteria but something you want to take note nonetheless. Some registrars can set all of your domain names or auto-renew by default, making you pay for wasted extra fees.
WHOIS Guard registration – Do they offer WHOIS Guard privacy services to conceal your personal information, if need be?
Do you need an email services? Will you be able to host your domain's email such as me@domain-name.com? A very practical solution for businesses, big or small to emphasize their brands.
Customer support – How good is the registrar's support? Can you reach them by phone, email, live chat, and how quick are they to reply?
Final words
So this concludes our list of the best and cheapest domain name registrars on the internet, unbiased and ranked by facts only. As for my personal recommendations, in case you only need a domain name then I strongly recommend NameCheap, a great domain registrar that's both cheap with absolutely no upsells (in their renewal price for domain names and additional services like SSL and WHOIS Guard) and easy to setup and most important of all, they are awesome at customer support. You won't have to wait at all to attend their live chat in my experience. 🙂
On the other hand, if you are looking for both a good host and a domain name to boost then definitively give BlueHost a try, they are the most acclaimed host, recommended by the best of bloggers, online marketers and the biggest Content Management System (CMS) out there, WordPress. BlueHost is notoriously affordable, stable, great quality serve and most of all you get a free one year domain name which works right off the bat, not setup required! (Note though that their domain name renewal price is $4 more than NameCheap per year.)
So those are my personal suggestion, it's your turn to choose for yourself the best package to suit your needs, requirements and budget. And if you've had any experiences with the services above, then feel free to share with me on the comments below. Which domain registrar do you love the most? And why?
And if you haven't, which one among this list appeal to your the most? Which one would you like to give a try? Also, feel free to drop a comment if you have any questions about domain registrars, I'll try my best to answer!
Ready to start an online business? Check out my recommended resources.
---
Footnotes
1. Certain hosts, like BlueHost here, offers hosting packages that comes with a free domain name for a year, which means if you purchase their hosting, you will get a free domain name without having to fiddle with all the setups. The downside though, is that their renewal prices are usually $3 ~ $4 more per year than pure domain registrars.
Disclaimer: This article is meant to inform. Some links may leads to other articles, some may leads direct to the products' vendor. Any purchase made via these links will not cost you anything extra. A little commission made will help me maintain this site and continue to provide you with valuable contents.
Also, the gifs above are from the awesome GIPHY.