Affiliate Marketing For Bloggers: 5 Tips To Monetize Your Blog
"I want to monetize my blog, but I don't want to put ads on it."
If this is you, then you're the reason I wrote this post.
There are a whooping ten of million blogs worldwide. And 60 millions of them powered by WordPress alone, yet most bloggers didn't monetize their blog.
Whether you want to make an extra from your hobby or build an online business, a good place to start is with affiliate marketing. In this post, I'd like to share everything I know about affiliate marketing as a blogger.
A little bit about me.
My name is Anh, I'm a rookie and avid affiliate marketer. And yes, I do make money online, here's me sharing my first sale.
My results are humble. A lot of my experienced friends who followed the same process even ended up becoming a full-time online marketer…
… or making up to 5 figures in a year.
Below I'll try to be as realistic and down to earth as possible. Starting from
Let's dive in!
What is Affiliate Marketing?
Affiliate marketing is a way to make money online by recommending products or services to others. These folks can be anyone from your friends or people you've never met, as long as they make a purchase through your link.
Chances are you've heard about huge affiliate marketers' successes like Pat Flynn who makes up to 100k per month online. To add even more perspective, in 2011, ValueClick reported their affiliate marketers' revenue to be over $84,573k.
The potential in this business is huge.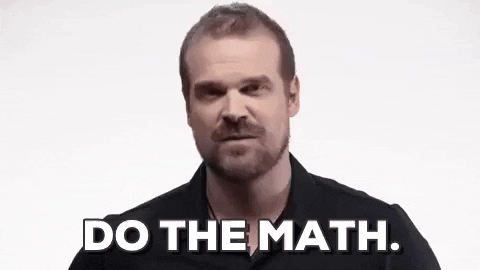 Here's the best approach to affiliate marketing:
Create a WordPress blog,
Give honest reviews on affiliated products from programs like Amazon,
Work your way to rank on Google's top results,
Organically, folks who are already willing to buy will come to find you.
Pretty simple, right?
But simple doesn't mean easy.
You'll need to master a bunch of skills to successfully nail this whole process. Below we'll start with the fundamentals and tips to set you on the right foot to earning your first sale.
How does affiliate marketing work?
Basically, the product owner will give you a unique special link that allows them to track whenever some bough from that link.
The most common and basic type of tracking is via cookies.
When the link is clicked, a small file called a cookie is stored on their computer letting the merchant know that if a sale is made, it came from you.
How to find products to promote?
Well, you can promote anything.
The majority of products that you can buy online have an affiliate program attached to them. The question here is really not about how to find them, but which one should you choose.
Here are the best practices when it comes to choosing affiliate programs:
It's ideal (but not necessary) to go with products you have experiences with,
Focus on the quality and amount you can sell instead of the commission rate,
Start with 2 – 3 affiliate products first, or join a big retailer like Amazon. You don't want to be overwhelmed.
And most importantly, only recommend products that you would to a friend.
Affiliate marketing basics:
Affiliate marketing is a way for you to earn a commission for recommending products or services to others.
The best approach to affiliate marketing is to create a WordPress blog that gives honest reviews on affiliated products from programs like Amazon, with your tracking links.
It's best (but not necessary) to go with products you have experiences with.
5 affiliate marketing tips for bloggers
Now that you know what affiliate marketing is all about and how to choose the best products to promote, here are ultimate tips compiled from my experience as a blogger and affiliate marketer to get you started on the right foot.
Tip 1. Write about what you enjoy, no need to be an expert
The subject you write about is usually referred to as a niche in the online marketing world, is ideally a narrow topic that targets a specific and well defined segment of the population. And your aim is to be a big fish in a small pond instead of being a small fish in a big pond.
That said, a lot of us who start out with affiliate marketing would encounter this huge hurdle: we don't have any hobbies, not one we're an expert, at anyways.
And that's okay, I was the same as well. 😛
The secret is not to just pick a subject you enjoy learning and sharing your knowledge. Think about it like this, this is the topic you'll be doing a lot of research and write about, so ask yourself:
What is that one topic I want to commit to foor months and years to come?
As long as you love that subject, there is no shortage of resources that you can tap into to increase your knowledge.
There isn't much you can't find on the internet, after all! And the best part is, you can have as much fun learning as your readers.
Chris Birk said it best:
Teaching any subject has a funny way of educating the teacher at least as much as the student.
You don't need to give advice, nor do you have to pretend to be an expert.
Write for people one step below you.
Tip 2. Learn from the best
Eli Seekins
Launch Your Dream
I knew that I was missing something. And I didn't want to spend who knows how long trying to figure it out on my own. So I went looking for help. And it made all the difference.
Jack Cao
Bare Naked Marketing
I knew something was not right and I started to reach out to other members from
Wealthy Affiliate
and even seek help from the owners of the program.
They guided me along and I finally got a breakthrough in my life as well as on my online business. I made my first dollar online on 24 April 2014.
Over and over, we learn and relearn the crucial importance of having mentors.
My story is no different than Eli and Jack's.
Once up a time, I thought I was smarter than everyone else and that I can make money online all one my own. Long story short, I didn't make a penny.
It wasn't until I seek and learn from the best mentors I can find, that things really take off. In order to learn anything, you'll need throughout training and mentors, even better if there is a supportive community keep you accountable.
So don't be afraid to invest on your dream.
You'll succeed much faster and you won't have to weep as much along the way. That said, it's not easy to find good mentors on the subject of making money online in this pool of "scams".
Don't worry, I've got you covered.
Recommended affiliate marketing training:
The only affiliate marketing training program I recommend is Wealthy Affiliate, an all-in-one training and community for aspiring affiliate marketers founded by Kyle Loudoun and Carson Lim, two amazing guys that you can contact anytime as a member.
This is the platform that helped build my online business from scratch They have detailed courses designed for absolute beginners to start their own affiliate marketing business.
With over 600k members and growing, Wealthy Affiliate is more than a simple learning space. It's also one of the most active online marketing community on the internet.
The best part about Wealthy Affiliate is that it's an all-in-one solution. They offer everything from a keyword research tool to a web hosting, so you don't need to spend extra money on anything else. (Read my review on Wealthy Affiliate here to learn more about what you can expect from the platform.)
Tip 3. Marketing is not selling
If you've ever tried to find any kind of product reviews on Google, you'll probably stumble upon dozens of results like this.
In short, a bunch of biased reviews on how this product is a scam?! Don't buy it before you read this! Click on this link, this is a 99,99% legit product! It wouldn't take 1 second for you to realize that these folks are just trying you get you to buy whatever product they are affiliated to.
They forgot that most products online have an affiliate program and there is no need at all to "hard sell" any one of them.
But well, it takes a lot of time to research the best products. They don't care about you, or what you want.
A lot of marketers forgot what affiliate marketing really is.
We are in the business of helping, not selling.
This concept is so important, it's worth repeating:
We are in the business of helping, not selling.
Great customer reviews rely on these three things:
Help potential customers make educated purchasing decisions,
Bridge features and benefits through real life examples,
Trust with the author.
Approach the business side of things and the "earn money" side of things the same way you would want to be treated. You don't like to be sold to by a car salesmen, nor do people that come to your website.
Here's a real-life example of a great review from 10Beasts.
Luqman and his team has written a super detailed top 10 best wireless routers with pros and cons, graphics, and tables.
You can't ask for more than that!
Tip 4. Focus on targeted traffic via SEO
Search engines is easily the most effective organic, and free method to targeted traffic there is.
Why?
Because folks who bother to search for things like "LG 32LB550A LED TV review" already have their credit card on the table, ready to buy a new TV for their appartement.
If you rank on the top 5 results, you are bound to profit.
This is called Search Engine Optimization, or SEO.
And keyword research is at the core of SEO, master it and you are on your way to making money online.
I learnt this the hard way.
In 2015, I publsihed a post called "108 Experts Give Advice to New Bloggers" that went viral. That single post has generated me over 690 shares to date.
Not only was it shared by the big names industry such as SEMrush and John Morrow…
It was also linked to from authoritative sites like ProBlogger, and Time Management Chef. So did I rank first page on Google?
Nope.
The reason is I didn't bother targeting any keywords at first. And the second mistake was to optimize for "blogging tips", which is a far too competitive keyword with top results from industry leaders like Jeff Goins, Buffer and Smart Passive Income.
If you learn just one thing out of this post, don't be me. Do your keyword research correctly and your future self will thank you a ton.
And it goes without saying that you will need a good keyword research tool.
Recommended SEO tools:
For starters, my most recommended keyword research tool is Jaaxy. It's an unique keyword research tool that helps you find an unlimited amount of profitable keywords in record time. Of course, that is if you know how to spot low-competitive keywords, here's a practicle guide for that.
Other than that, there is another lightweight SEO tool that I cannot live without is MozBar, a freemium Firefox and Chrome extension that shows you sharing and SEO ranking metrics of every site and pages you visit.
Tip 5. Experiment with different affiliate promotion formats
Onto the meat.
Now that we know the best way to promote an affiliate offer is by giving honest reviews via your blog.
Here's the thing, there are many ways to go about reviews. Below we're going through all the different forms of reviews we write.
Product Reviews
Product reviews are great ways to generate sales by simply giving your opinion about any kind of product, giving it's pros and cons etc.
They key to a successful product review is honesty.
Personally, I only review products I've used and liked. Don't be afraid to say everything that's on your mind, your readers would really appreciate your honest opinions. Another thing that I notice a lot of reviews miss is including a how to section to share with your readers the best ways to use that product. Your readers will thank you a ton.
In your product reviews, always make sure you included:
A targeted keyword in the headline, in the first 200 words of the post and in an H2 heading,
Your affiliate links where it's relevant,
Your recommendation, it doesn't have to be the product you review,
Additionally, your take and experience with the product.
Here's an example of a review I wrote, Wealthy Affiliate review.
Resource Page
This is an evergreen type of post that you can write right now and profit from in the long run.
As human beings, we're always looking for better tools, products and services to optimize our time and effort. By putting together a page of all your personal go-to tools and resources, you're not only creating something that's shareable but also making life easier for your readers.
My resource page is Blogging resources that you can check out here.
Comparison Posts and Top 10 Posts
These are similar to review posts. But instead of doing a review of 1 product, you'll do several.
It can be a vs type of post or a top 10, top 15 post.
A vs post works well when there are either two products that are very similar and people are thinking about one or the other.
Here's an example of a vs post where I compare two affordable web hosting platform, BlueHost and iPage.
Another type of comparison post that works well is when there are a ton of options, and people don't know what to choose and that's where the top 10 posts comes in.
Here's an example of a top 10 type of post: Top 10 Blog Hosting Sites For New Bloggers.
Tutorials
Tutorials are easily one of the most effective strategies for driving affiliate sales. They can take a long time to put together, but it's also totally worth it.
Simple, you create a post that shows people how to accomplish something step by step – you then make a product or service one of the key components to success.
For example, awhile back I created a post that was all about how to create an effective sales page. I talked about format, headlines, psychology – the works. But whenever I create a sales page I use Optimize Press. So this tutorial talked about how it's one of the easiest ways to create a sales page on WordPress.
I like to combine reviews and tutorials in posts like this one, Jaaxy Review & Long-Tail Keyword Research Guide.
Affiliate marketing for bloggers resources
Here are the best tools and resources I've used to build up my online business that you may want to check out as you create your own. I've also included some comments and personal notes alongside each products for easier reference.
Most recommended resources:
Wealthy Affiliate – A must-have to create a lucrative affiliate marketing business. An online course and community to learn about online marketing. This is the course that helped me make money online, also where I host Bloggingthing.
NameCheap – All of my domains are purchased through them. These domains are as low as $4.88 per year.
BlueHost – I've had a good experience with BlueHost, very affordable hosting. A nifty solid host for starters.
Others:
Conclusion
Affiliate marketing is about recommending the best products to your audience and put yourself in spaces where they can easily find you.
Easier said than done.
My wild, wild guess is that it will take way longer than you'd expect to earn your first sale. When I first started, I thought I'll make… 10k in 3 months. Obviously that didn't happen.
It took me over 6 months to make my first sale.
Looking back, I'm super proud that I didn't give up halfway. I guess I was desperate enough with living a bland, typical life.
I don't hate my job. But it doesn't excite me, I crave to work on something… I'm passionate about. And that's when I stumbled upon Wealthy Affiliate. But I am from Vietnam I didn't get the discount or free membership.
In the end, I took the plunge anyways.
Fast forward one year later, I finally made money online. And was featured on huge sites such as The Huffington Post, The Daily Egg and ProBlogger. Even better, I had the chance to interact with industry leaders like Joe Pulizzi, Michael Stelzner and Neil Patel.
… none of this would have happened without Wealthy Affiliate.
I highly recommend Wealthy Affiliate to anyone who wants to make a difference in their life. I hope it can help you ass much as it did me and then some.
Click here to sign up for a free membership and claim your Wealthy Affiliate's discount.
If you have any questions about affiliate marketing, feel free to drop a comment. I'll try my best to answer!
Take away
The only affiliate marketing training program that I recommend is
Wealthy Affiliate
, an all-in-one training and community for aspiring affiliate marketers founded by Kyle and Carson, two amazing guys that you can contact anytime as a member.
Here are 5 ultimate tips to affiliate marketing for bloggers:
Tip 1.
Write about what you enjoy, you don't need to be an expert,
Tip 2.
Learn from the best,
Tip 3.
Marketing is not selling,
Tip 4.
Experiment with different affiliate promotion formats,
Tip 5.
Get targeted traffic via search engines.
Gifs are from the awesome GIPHY