Affiliate Commission Pro Review: What Is It, Does It Work?
Review of:
Affiliate Commission Pro
Description:
 Affiliate marketing course
Rating:
 ★★★★★
Summary:
 An all-in-one system for affiliate marketers for faster results.
Affiliate Commission Pro is an all-in-one system for affiliate marketers that has steadily gained popularity over the years.
Promising a 3rd grader friendly affiliate system and crowding its' sales page with positive testimonials and great promises, Affiliate Commission Pro certainly has its' allure.
So taken their offer, I decided to sign up.
Below is my experience with Affiliate Commission Pro as well as building an affiliate marketing business in general.
((TL;DR Affiliate Commission Pro is unoriginal, very costy on practice and not worth its' monthly price. If you'd like to create a sustainable income online, click here for my no.1 recommendation.))
What is Affiliate Commission Pro?
Price: $47/ month with upsells
Official Website: AffiliateCommissionPro.com
Created in March 2016, Affiliate Commission Pro is a complete system by three successful online marketers Jeff Baxter, Huw Hughes and Aiden Corkery. It's designed as a one-stop shop for new affiliate marketers. With affiliate marketing being the act of promoting others' products for a percentage of each sales.
Inside its' members' area, Affiliate Commission Pro provides training videos to help you learn the craft of affiliate marketing and making money online, going as far as claiming that, with their system, you can make money in a few days.
That said, like every products under the ClickBank retailer, Affiliate Commission Pro is bound to state in their Earnings Disclaimer "there is no guarantee that you will earn any money using the techniques and ideas in these materials. Examples in these materials are not to be interpreted as a promise or guarantee of earnings." So with the help of Jeff, Huw and Aiden, is it possible to make a full time income with affiliate marketing? Especially when you are a newbie?
Unfortunately, Affiliate Commission Pro is lacking in details and does not offer enough practical advices to realistically earn you as much as $100 within a few days. The method offered by Jeff is actually very costy, competitive and require at least several optimisations to get right (we'll go into more details about their training bellow).

Affiliate Commission Pro's training is glossed over and very short, containing only 9 videos of about five minutes each. There is actually no need for a monthly membership. Other than that, Affiliate Commission Pro doesn't have a community to help you connect with other monthly members either.
You'll also want to note that while Affiliate Commission Pro already started at a pretty high price of $47 per month, they also include several upsells in order to access all of their video trainings ranging from $17 to $197 per month for one-on-one coaching with one of their founders, Jeff Baxter.
Final Verdict
Affiliate Commission Pro is not worth it's price of $47 per month and several
infuriating
upsells when you can go over all of their lessons in an hour. Not to mention the method taught by Jeff and his friends is very expensive in practice and certainly can't make you any profit soon.
If you are new to online marketing, it's easy to think this is as good as it's going to get. But the truth is their system is nothing new and in fact, you can easily found as good information for free on most affiliate marketing blogs, in other words, what Jeff, Huw and Aiden are teaching you are just the basics on affiliate marketing, nothing more, nothing less.
Comparing Affiliate Commission Pro to the best online marketing course I know,
Wealthy Affiliate
, that is actually hype-free and shares up-to-date methods to building a business online with a large community and direct access to the owners to boost, Affiliate Commission Pro is just that low in terms of quality.
Pros
Cons


✓   A good example of products you shouldn't buy: those that hypes about the all the wealth and how fast you can make it
x   Misleading, Jeff actually teach a method that's costy, competitive and certainly not a way you can make profit fast

x   Not worth it's membership price of $47 per month

x   Many upsells and promotions
A detailed review of Affiliate Commission Pro
Before we go into Affiliate Commission Pro, there is something you need to know when it comes to making money online.
Trust me, it's something that make or break your chance of success (spoiler: for starters, it can be a little mindblown).
Okay so, this thing is not fast nor easy.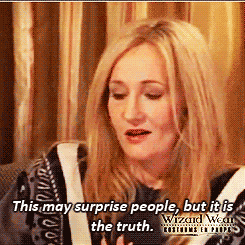 Here's another way of putting it, online or offline, business is still business and it's going to take time and energy to work. This is especially true when you are starting from scratch.
For a lot of us who started searching for ways to make money online, may be dreaming about
making money online in our sleep!
on autopilot!
within days!
Back track right there, that's just what the gurus want you to believe to feed their own money pocket.
Affiliate Commission Pro, while much less hyped, unfortunately also has their own alluring promises. Their sales page started with lines such as:
Dear Frustrated Marketer,

How are things going in your online business?

Are you seeing the kind of results that you want to see online… or could things be better?

We've been consistently making $100+ per day with affiliate marketing…

As shocking as it may seem, you really can cash in like this online:


And ending with an even greater offer:
Say "YES" to Affiliate Commission Pro today and you'll get in for only $1.00
For only $1, you can have a complete test-run of Affiliate Commission Pro. That's a steal!
Or is it? Will you "be doing yourself a disservice and committing a financial suicide by exiting this page"?
To find out, I gave in Jeff's claims.
After spending over a year in the online marketing world, I thought it's worth using my earnings on of these "make money online" products and see how well they held up to their promises. Through my experience, I hope to give you a better understanding of what it really means to make money online, as well as what it really takes to start an online business of your own.
I've bought Affiliate Commission Pro, here's my experience with it.
Below, I'll try to answer all questions that you may have as you begin your journey into this confusing world of making money online from
My goal is to share credential knowledges about the online marketing world to help you grasp the real deal of making money online, and avoid falling for "scam" products in the future.
With no further ado, let's dive in.
How does Affiliate Commission Pro work?
Affiliate Commission Pro is a program designed for new affiliate marketers who are sick of getting zero commissions, promising that you can earn as fast as within a few days. Here's Jeff, Huw and Aiden:
With this all-in-one money-making platform, you get…

Access to a simple "plug n play" system that allows you to start raking in affiliate commissions soon as this week…

Watch right over my shoulder as I break down the exact science of becoming a SUPER AFFILIATE…

A step-by-step training platform coupled with our specially programmed software that enables you to have your very own affiliate cash machine setup in minutes…
And the best thing about Affiliate Commission Pro is that they focus on affiliate marketing which, by default, doesn't require you to meddle with creating a product, customer support and such.
On top of that, Affiliate Commission Pro has multiple video testimonials like this one
I would TOTALLY recommend Affiliate Commission Pro.

I'm SO glad I got my hands on this, because there is so much information that you need to know. If you're going to start an online business or you have an online business, it will even help you get MORE traffic, more leads and more sales, in your pocket.
So what exactly is the system Affiliate Commission Pro that it's so recommended and well-praised?
Let's take a closer look into this program.
A look into Affiliate Commission Pro's Members Area
Affiliate Commission Pro's Members Area looks pretty neat overall with multiple tabs for each courses from the Main Course to other extras courses such as
Affiliate Social Pro
Continuity Workshop
Endless Traffic Mastery
Unfortunately, you are only to access the Main course (unless you pay for the extras). This will guide you through the basics from how to choose affiliate products to how to gain traffic and profit from it.
As Affiliate Commission Pro surmises, here are the three simple steps to success with affiliate marketing
In which step 1 and step 3 half as complex as step 2 (promote the product) which is what Affiliate Commission Pro's Main course video series focuses on. In these guides. Jeff Baxter focuses on one traffic generation method, email marketing. Meaning building a mailing list and grow your residual income, as Jeff puts it.
Building that list so you can have individuals that you can market to over, and over again.
The Main course consists of nine videos of about 5 minutes each from
Video 1: Overview
Video 2: Signup For Your Autoresponder
Video 3: Creating Your List and ACP Integration
Video 4: Setting Up Your Followup Messages
Video 5: Building A 10K Mailing List Fast While Making Money Simultaneously
Video 6: Posting A Forum Classified Ad
Video 7: Free Traffic and Sales W/ Your Warm Market (pt1)
Video 8: Free Traffic and Sales W/ Your Warm Market (pt2)
Video 9: $10,000 Per Month Selling Traffic
After managing to watch Jeff's videos which, while my internet works just fine elsewhere, were excruciatingly slow to load.
Anyways, here's the gist of it.
Video 1 to 4, are introductory on the concept of email marketing and steps to set up your own email marketing account and auto responder. The most important video guide in this whole series is video 5, where Jeff guides you through his method to get folks to come and sign up to your mailing list, to whom you'll be able to market your affiliate to.
Here's Jeff on his technique to building a 10k mailing list fast
I'm going to show you guys how to purchase something by the name of Solo Ads.

This is where you can find people in your niche or industry that has a mailing list, and they're willing to send out to their list about your offer. So basically what you're going to do is you're going to pay them your 45 cents, up to about 60 cents per click.
In other words, Solo Ads is a term used by online marketers to refer to the buying and selling of subscribers' traffic. This basically means buying someone else to promote your squeeze page (with your email signup form) to their own email list.
Jeff goes over the places you can buy Solo Ads as well as how to avoid fraud sellers. Like all his videos, this one is only a few minutes long and couldn't go in-depth into Solo Ads and what it's really about.
Luckily, I have some personal experience to share.
The thing about Solo Ads is that you keep having to rely on paid traffic and on top of that, they are not very profitable as they used to be. You'll also have to test run a lot in order to optimize your email follow ups and squeeze pages in order to land a sale, in fact, even getting one sale out of a 100 batch of traffic already considered a win.
There is a Facebook group called Solo Ads testimonials (all capital letters), the best place I know to find reliable sellers through others buyers' experience and testimonials. There, you'll find plenty posts like these
Note that a 100 batch of traffic costs around $60 dollars, and one sale won't be able to cover that. Unless you want to promote high-priced products, which will take that much longer to make a sale.
After buying 3, 4 batches and never able to make a cent, I stopped.
Aside from the fact that it becomes way too expensive, I hate the whole optimization process with minimum regard to your audience, you're basically just treating them like numbers with Solo Ads.
Afterwards, video 6 to 8 goes through some other methods to optimize and further build your mailing list by contacting your friends and family.
The last one "Video 9: $10,000 Per Month Selling Traffic", is pretty interesting.
After eight videos, and you've mastered Solo Ads and have your own, growing email list, to further profit, it's time to sell your list to others, completing a "perfect" profit machine online.
Is Affiliate Commission Pro a scam?
No, it's not a scam as per se.
However (this is a big however), Jeff and his friends completely forget to tell you about how much investment you will require. Using paid traffics like Solo Ads already cost you $60 per 100 visitors, imagine how that adds up, along, with maintaining your automated email marketing account that's over $20 per month.
With Jeff's short main courses of nine videos, 5 minutes each, he barely went over the details such as of how to optimize your squeeze page for better sign up rate, how to set up profitable email follow ups etc. With a course that you can finish in one hour, it's not worth $47 per month at all.
That's not the real reason I don't recommend Affiliate Commission Pro though. It's the fact that Jeff completely disregard the essence of affiliate marketing, which is recommending quality products to others, for profit.
Can you still make money with Jeff's method?
There are Solo Ads buyers and sellers, there is profit to be made.
However, for starters, beware that it may cost you an arm and a leg to even your Return On Investment. Not to mention promoting possibly bad products you never used, is very much like using others (Jeff even went as far as asking you to advertise to your friends and family). It's dehumanizing and no fun.
In other words, there is no way you can make a profit fast like Jeff and his friends claimed.
Building an online business is not a piece of cake, it's not an overnight success, and there is a lot to learn until you can create a sustainable source of income.
If you seriously love the laptop lifestyle, be able to travel anywhere you want and make money on the go, then dedicate time and energy to it and learn from those who won't actually hype you about all the "magic" this whole online business isn't all about.
Can you actually make money online?
Yes, you can.
A lot of us buy things online, in fact, according to Eurostat, 66% of all European internet users shop online. There is a huge market out there, and if you know and adapt the right techniques, it's definitely possible.
In fact, I'm one of those folks who knows a thing or two about this online business thing. Here's me and my first ever sale last year.
Since I've been able to make quite a profit. Still, my results are humble compared to my friends. Here's Lynne Huysamen, who was even able to become a full time online marketer…
… and Edy Chandra who made up to 5 figures in less than a year.
If you are really serious about making money online and willing to spend a significant amount of time and energy on it, then I highly recommend you check Wealthy Affiliate out. It's an all-in-one training and community for all online marketers. It's be best program I know of and the very one that guided me and my friends build our shenanigans from the ground up.
To learn more about it, here's a review I've written, detailing my personal experience at Wealthy Affiliate Review 2017: Is it Worh It?
It's my longest post ever in which I also share step-by-step guide/ tips to make the most out of Wealthy Affiliate from
Step 1. Sign up
Step 2. Say hi
Step 3. "Get Started Here"
Step 4. Learn from the best
Step 5. Leverage all the awesome features
Step 6. Show up all day, every day
Alright, I hope this review of Affiliate Commission Pro helped you some on the online marketing world, which is as much about hard work and skills as anything else.
If you have any questions about Affiliate Commission Pro or anything else, feel free to drop a comment. I'll try my best to answer!
Gifs are from the awesome GIPHY